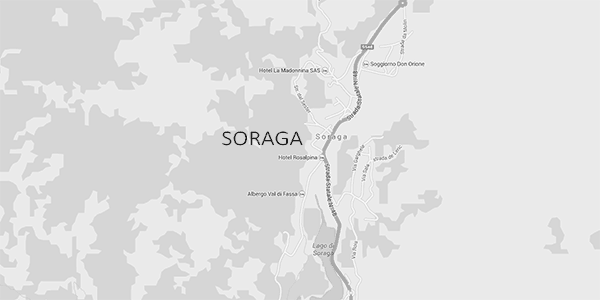 Appartamenti Mara
Mara Cincelli
Strada Dolomiti, 13
38030 Soraga (TN)
Tel. +39 0462 763786
Cell. +39 333 8762809
Fax +39 0462 763786
images of interior/exterior
Availability
April 2020
May 2020
Juny 2020
sab rs28;rs29;ns30;ns31;primo n1;n2;n3;sab r4;r5;n6;n7;n8;n9;n10;sab r11;r12;n13;n14;n15;n16;n17;sab r18;r19;n20;n21;n22;n23;n24;sab r25;r26;n27;n28;n29;n30;primo ns1;sab rs2;rs3;ns4;ns5;ns6;ns7;ns8;sab rs9;rs10;ns11;ns12;ns13;ns14;ns15;sab rs16;rs17;ns18;ns19;ns20;ns21;ns22;sab rs23;rs24;ns25;ns26;ns27;ns28;ns29;sab rs30;rs31;primo ns1;ns2;ns3;ns4;ns5;sab rs6;rs7;ns8;ns9;ns10;ns11;ns12;sab rs13;rs14;ns15;ns16;ns17;ns18;ns19;sab rs20;rs21;ns22;ns23;ns24;ns25;ns26;sab rs27;rs28;ns29;ns30;primo ns1;ns2;ns3;sab rs4;rs5;ns6;ns7;ns8;ns9;ns10;sab rs11;rs12;ns13;ns14;ns15;ns16;ns17;sab rs18;rs19;ns20;ns21;ns22;ns23;ns24;sab rs25;rs26;ns27;ns28;ns29;ns30;ns31;primo sab rs1;rs2;ns3;ns4;ns5;ns6;ns7;sab rs8;rs9;ns10;ns11;ns12;ns13;ns14;sab rs15;rs16;ns17;ns18;ns19;ns20;ns21;sab rs22;rs23;ns24;ns25;ns26;ns27;ns28;sab rs29;rs30;ns31;primo ns1;ns2;ns3;ns4;sab rs5;rs6;ns7;ns8
sab dxs;dxs;dxs;dxs;primo dx;dx;dx;sab dx;dx;dx;dx;dx;dx;dx;sab dx;dx;dx;dx;dx;dx;dx;sab dx;dx;dx;dx;dx;dx;dx;sab dx;dx;dx;dx;dx;dx;primo dxs;sab dxs;dxs;dxs;dxs;dxs;dxs;dxs;sab dxs;dxs;dxs;dxs;dxs;dxs;dxs;sab dxs;dxs;dxs;dxs;dxs;dxs;dxs;sab dxs;dxs;dxs;dxs;dxs;dxs;dxs;sab dxs;dxs;primo dxs;dxs;dxs;dxs;dxs;sab dxs;dxs;dxs;dxs;dxs;dxs;dxs;sab dxs;dxs;dxs;dxs;dxs;dxs;dxs;sab dxs;dxs;dxs;dxs;dxs;dxs;dxs;sab dos;dos;dos;dos;primo dos;dos;dos;sab dos;dos;dos;dos;dos;dos;dos;sab dos;dos;dos;dos;dos;dos;dos;sab dls;dls;dls;dls;dls;dls;dls;sab dls;dls;dls;dls;dls;dls;dls;primo sab dos;dos;dos;dos;dos;dos;dos;sab dos;dos;dos;dos;dos;dos;dos;sab dos;dos;dos;dos;dos;dos;dos;sab dls;dls;dls;dls;dls;dls;dls;sab dls;dls;dls;primo dls;dls;dls;dls;sab dls;dls;dls;dls
available
occupied
to be confirmed
on offer
closed
Reviews
28/07/2018
Location
Cleaning
Welcome
Furniture
Quality/price ratio
Comfort and services
Alessandro Marenzoni
58 years
With family
4 people
30/06/2018
14/07/2018
Una bellissima vacanza
Da anni io e la mia famiglia trascorriamo le nostre vacanze a Soraga di Fassa e abbiamo alloggiato sia in hotel sia in appartamenti. Quest'anno abbiamo scelto questo appartamento , perchè siamo aumentati in famiglia. La scelta è stata molto valida: posizione comoda,parcheggio privato per 2 auto,stanze luminose e arredate con cura,ma soprattutto grande gentilezza e disponibilità da parte della proprietaria. Ritornerò senza dubbio anche la prossima estate .
Description
The apartment, is furnished in local tyrolean style to make you feel embraced by the warmth of the wood.
It is located on the third floor on an area of 110 sqm. A full equipped kitchen, a cosy and roomy living room with sofa and a satellitar television, will make you feel at home. The apartment has three bedrooms (for a total of seven beds) and two bathrooms with shower.
Washing machine and dishwasher, microwave and oven, hair dryer and iron are as well at your disposal. A locked ski room for your skis, bikes or prams, private car park and garden are available for our guests at no additional cost.
For the little ones, upon request, we will provide baby-bed and high chair for kids.
Services offered
General
Pets permitted on request, Recommended for families with children, Garden, Panorama viewpoint, Private parking, Very close to the centre, Bed linen on request with fee, Cots on request, Ski storage, Ski boot dryer, Bicycle storage
Relax
Sunbathing garden, Sun loungers
images of interior/exterior
External
« Previous pics
More pictures »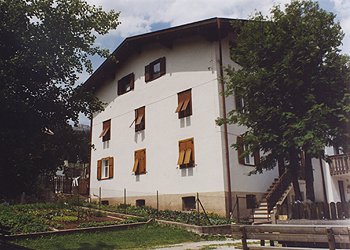 Apartment suitable for 6 - 7 people located in Soraga a beautiful village in Fassa Valley. For more info contact me at mara.cincelli@tin.it
Type 1
« Previous pics
More pictures »
Apartment services
Hairdryer, Microwave, Dishwasher, Washing machine, Living room with kitchenette, TV, Digital TV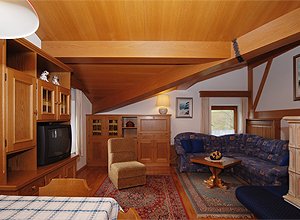 The apartment is located in the attic on the third floor and is 110m². Included in the apartment are: spacious living room, three bed rooms (total of 7 beds), and two bathrooms, one with a shower and one with a tub Services: washing machine dishwasher tv with satellite microwave oven ski room garden parking bed sheets and bath towels (on request)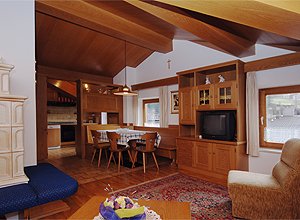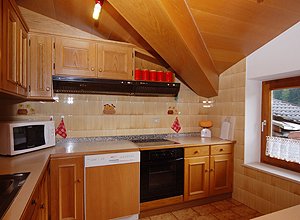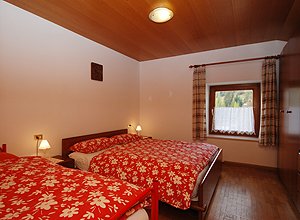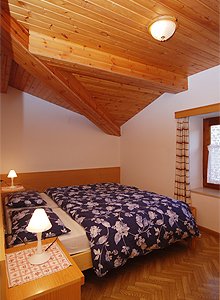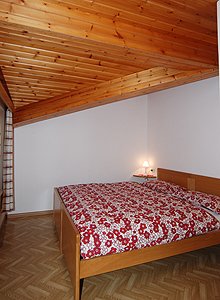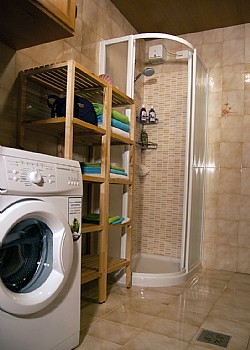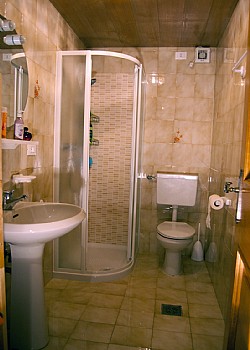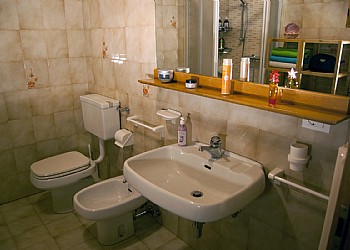 Extras
« Previous pics
More pictures »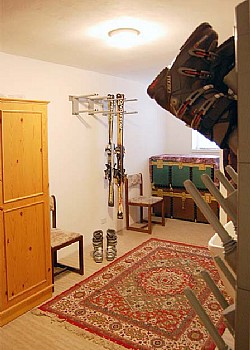 Ski room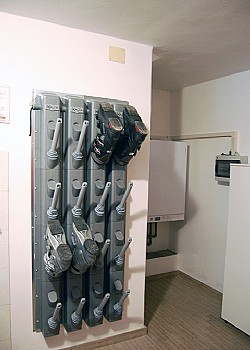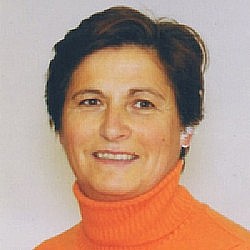 Appartamenti Mara
Spoken languages:



Written languages:



Get a quote