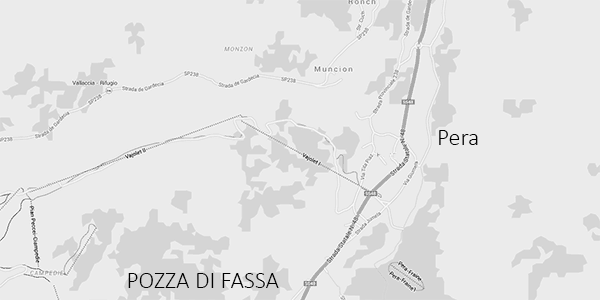 Residence La Zondra
Bernard Patrick
Strada Don Edy, 8
38036 Pera di Fassa (TN)
Tel. +39 0462 763392
Cell. +39 328 9108318
Fax +39 0462 763392
images of interior/exterior
Availability
March 2020
April 2020
May 2020
ns26;ns27;ns28;sab rs29;primo r1;n2;n3;n4;n5;n6;sab r7;r8;n9;n10;n11;n12;n13;sab r14;r15;n16;n17;n18;n19;n20;sab r21;r22;n23;n24;n25;n26;n27;sab r28;r29;n30;n31;primo ns1;ns2;ns3;sab rs4;rs5;ns6;ns7;ns8;ns9;ns10;sab rs11;rs12;ns13;ns14;ns15;ns16;ns17;sab rs18;rs19;ns20;ns21;ns22;ns23;ns24;sab rs25;rs26;ns27;ns28;ns29;ns30;primo ns1;sab rs2;rs3;ns4;ns5;ns6;ns7;ns8;sab rs9;rs10;ns11;ns12;ns13;ns14;ns15;sab rs16;rs17;ns18;ns19;ns20;ns21;ns22;sab rs23;rs24;ns25;ns26;ns27;ns28;ns29;sab rs30;rs31;primo ns1;ns2;ns3;ns4;ns5;sab rs6;rs7;ns8;ns9;ns10;ns11;ns12;sab rs13;rs14;ns15;ns16;ns17;ns18;ns19;sab rs20;rs21;ns22;ns23;ns24;ns25;ns26;sab rs27;rs28;ns29;ns30;primo ns1;ns2;ns3;sab rs4;rs5;ns6;ns7;ns8;ns9;ns10;sab rs11;rs12;ns13;ns14;ns15;ns16;ns17;sab rs18;rs19;ns20;ns21;ns22;ns23;ns24;sab rs25;rs26;ns27;ns28;ns29;ns30;ns31;primo sab rs1;rs2;ns3;ns4;ns5;ns6;ns7;sab rs8
dos;dos;dos;sab dls;primo dx;dx;dx;dx;dx;dx;sab dx;dx;dx;dx;dx;dx;dx;sab dx;dx;dx;dx;dx;dx;dx;sab dx;dx;dx;dx;dx;dx;dx;sab dx;dx;dx;dx;primo dxs;dxs;dxs;sab dxs;dxs;dxs;dxs;dxs;dxs;dxs;sab dxs;dxs;dxs;dxs;dxs;dxs;dxs;sab dxs;dxs;dxs;dxs;dxs;dxs;dxs;sab dxs;dxs;dxs;dxs;dxs;dxs;primo dxs;sab dxs;dxs;dxs;dxs;dxs;dxs;dxs;sab dxs;dxs;dxs;dxs;dxs;dxs;dxs;sab dxs;dxs;dxs;dxs;dxs;dxs;dxs;sab dxs;dxs;dxs;dxs;dxs;dxs;dxs;sab dls;dls;primo dls;dls;dls;dls;dls;sab dls;dls;dls;dls;dls;dls;dls;sab dls;dls;dls;dls;dls;dls;dls;sab dls;dls;dls;dls;dls;dls;dls;sab dls;dls;dls;dls;primo dls;dls;dls;sab dls;dls;dls;dls;dls;dls;dls;sab dls;dls;dls;dls;dls;dls;dls;sab dls;dls;dls;dls;dls;dls;dls;sab dls;dls;dls;dls;dls;dls;dls;primo sab dls;dls;dls;dls;dls;dls;dls;sab dos
dos;dos;dos;sab dos;primo dx;dx;dx;dx;dx;dx;sab dx;dx;dx;dx;dx;dx;dx;sab dx;dx;dx;dx;dx;dx;dx;sab dx;dx;dx;dx;dx;dx;dx;sab dx;dx;dx;dx;primo dxs;dxs;dxs;sab dxs;dxs;dxs;dxs;dxs;dxs;dxs;sab dxs;dxs;dxs;dxs;dxs;dxs;dxs;sab dxs;dxs;dxs;dxs;dxs;dxs;dxs;sab dxs;dxs;dxs;dxs;dxs;dxs;primo dxs;sab dxs;dxs;dxs;dxs;dxs;dxs;dxs;sab dxs;dxs;dxs;dxs;dxs;dxs;dxs;sab dxs;dxs;dxs;dxs;dxs;dxs;dxs;sab dxs;dxs;dxs;dxs;dxs;dxs;dxs;sab dls;dls;primo dls;dls;dls;dls;dls;sab dls;dls;dls;dls;dls;dls;dls;sab dls;dls;dls;dls;dls;dls;dls;sab dos;dos;dos;dos;dos;dos;dos;sab dls;dls;dls;dls;primo dls;dls;dls;sab dls;dls;dls;dls;dls;dls;dls;sab dls;dls;dls;dls;dls;dls;dls;sab dos;dos;dos;dos;dos;dos;dos;sab dos;dos;dos;dos;dos;dos;dos;primo sab dos;dos;dos;dos;dos;dos;dos;sab dos
dos;dos;dos;sab dls;primo dx;dx;dx;dx;dx;dx;sab dx;dx;dx;dx;dx;dx;dx;sab dx;dx;dx;dx;dx;dx;dx;sab dx;dx;dx;dx;dx;dx;dx;sab dx;dx;dx;dx;primo dxs;dxs;dxs;sab dxs;dxs;dxs;dxs;dxs;dxs;dxs;sab dxs;dxs;dxs;dxs;dxs;dxs;dxs;sab dxs;dxs;dxs;dxs;dxs;dxs;dxs;sab dxs;dxs;dxs;dxs;dxs;dxs;primo dxs;sab dxs;dxs;dxs;dxs;dxs;dxs;dxs;sab dxs;dxs;dxs;dxs;dxs;dxs;dxs;sab dxs;dxs;dxs;dxs;dxs;dxs;dxs;sab dxs;dxs;dxs;dxs;dxs;dxs;dxs;sab dls;dls;primo dls;dls;dls;dls;dls;sab dls;dls;dls;dls;dls;dls;dls;sab dls;dls;dls;dls;dls;dls;dls;sab dls;dls;dls;dls;dls;dls;dls;sab dls;dls;dls;dls;primo dls;dls;dls;sab dls;dls;dls;dls;dls;dls;dls;sab dls;dls;dls;dls;dls;dls;dls;sab dls;dls;dls;dls;dls;dls;dls;sab dls;dls;dls;dls;dls;dls;dls;primo sab dls;dls;dls;dls;dls;dls;dls;sab dls
dos;dos;dos;sab dos;primo dx;dx;dx;dx;dx;dx;sab dx;dx;dx;dx;dx;dx;dx;sab dx;dx;dx;dx;dx;dx;dx;sab dx;dx;dx;dx;dx;dx;dx;sab dx;dx;dx;dx;primo dxs;dxs;dxs;sab dxs;dxs;dxs;dxs;dxs;dxs;dxs;sab dxs;dxs;dxs;dxs;dxs;dxs;dxs;sab dxs;dxs;dxs;dxs;dxs;dxs;dxs;sab dxs;dxs;dxs;dxs;dxs;dxs;primo dxs;sab dxs;dxs;dxs;dxs;dxs;dxs;dxs;sab dxs;dxs;dxs;dxs;dxs;dxs;dxs;sab dxs;dxs;dxs;dxs;dxs;dxs;dxs;sab dxs;dxs;dxs;dxs;dxs;dxs;dxs;sab dls;dls;primo dls;dls;dls;dls;dls;sab dls;dls;dls;dls;dls;dls;dls;sab dls;dls;dls;dls;dls;dls;dls;sab dls;dls;dls;dls;dls;dls;dls;sab dls;dls;dls;dls;primo dls;dls;dls;sab dls;dls;dls;dls;dls;dls;dls;sab dls;dls;dls;dls;dls;dls;dls;sab dls;dls;dls;dls;dls;dls;dls;sab dls;dls;dls;dls;dls;dls;dls;primo sab dls;dls;dls;dls;dls;dls;dls;sab dos
dos;dos;dos;sab dos;primo dx;dx;dx;dx;dx;dx;sab dx;dx;dx;dx;dx;dx;dx;sab dx;dx;dx;dx;dx;dx;dx;sab dx;dx;dx;dx;dx;dx;dx;sab dx;dx;dx;dx;primo dxs;dxs;dxs;sab dxs;dxs;dxs;dxs;dxs;dxs;dxs;sab dxs;dxs;dxs;dxs;dxs;dxs;dxs;sab dxs;dxs;dxs;dxs;dxs;dxs;dxs;sab dxs;dxs;dxs;dxs;dxs;dxs;primo dxs;sab dxs;dxs;dxs;dxs;dxs;dxs;dxs;sab dxs;dxs;dxs;dxs;dxs;dxs;dxs;sab dxs;dxs;dxs;dxs;dxs;dxs;dxs;sab dxs;dxs;dxs;dxs;dxs;dxs;dxs;sab dls;dls;primo dls;dls;dls;dls;dls;sab dls;dls;dls;dls;dls;dls;dls;sab dls;dls;dls;dls;dls;dls;dls;sab dls;dls;dls;dls;dos;dos;dos;sab dos;dos;dos;dos;primo dos;dos;dos;sab dls;dls;dls;dls;dls;dls;dls;sab dls;dls;dls;dls;dls;dls;dls;sab dls;dls;dls;dls;dls;dls;dls;sab dls;dls;dls;dls;dls;dls;dls;primo sab dos;dos;dos;dos;dos;dos;dos;sab dos
available
occupied
to be confirmed
on offer
closed
Reviews
09/07/2016
Location
Cleaning
Welcome
Furniture
Quality/price ratio
Comfort and services
Andrea
43 years
With family
4 people
25/06/2016
02/07/2016
eccellente
Tutto perfetto ad un prezzo veramente a buon mercato....fidatevi non c'è trucco e non c'è inganno....appartamento con una vista spettacolare tutto perfetto,proprietari disponibilissimi....sicuramente torneremo
22/01/2016
Location
Cleaning
Welcome
Furniture
Quality/price ratio
Comfort and services
Tomek Szpak
45 years
With family
3 people
16/01/2016
23/01/2016
REWELACJA
Swietna lokalizacja, wszedzie blisko, doskonaly punkt wypadowy do Campitello, skad wbijasz do gory. Blisko do Predazzo. warunki by.towe w apartamencie bardzo dobre, aczkolwiek brakuje zmywarki i prysznica (jest wanna). Patrick mowi, ze kwiecien\maj zainwestuje w te rzeczy. Wlasciciel Patrick b.dobry kontakt w j.ang.i ew.niemieckim. naprawde POLECAM!!!!!

Dear Mr. Tomek Szpak, very thanks for your great review I hope your holiday in Fassa vally wose beautiful and hope to meet you next year too. Our best regards to Poland, Patrick from Dolomites.
---
Residence La Zondra, 02/02/2016
08/01/2016
Location
Cleaning
Welcome
Furniture
Quality/price ratio
Comfort and services
Golec
50 years
With family
7 people
13/02/2016
27/02/2016
ski holyday
Good morning My friend from Poland were in Your apartment in December, they were very glad, so I with my friend want to spend my winter holiday in Your apartment too. Have You available rooms in period of time: 13 - 20 February or 20 - 27 February 2016 for two family: one three adults /parent and child 19 years old/ and second: three adults and one child /parents and child 19 years old and 14 years old/?
20/11/2015
Location
Cleaning
Welcome
Furniture
Quality/price ratio
Comfort and services
Lvova Khrystyna
42 years
With family
9 people
01/03/2014
08/03/2014
Comfortable rest!!!!!
Rested 3 families. Everything was enjoyable. The owner is very welcoming. The apartments are large, clean and well-staffing. Thank you!!!!
Services offered
General
















Pets permitted with fee, Recommended for families with children, Garden, BBQ, Panorama viewpoint, Private parking, Very close to the centre, Cots, Children's toys, Public internet point, Laundrette, Ski storage, Ski boot dryer, Bicycle storage, Cash cards accepted, Credit cards accepted
Relax



Sunbathing garden, Sun loungers, Playground
images of interior/exterior
Summer
« Previous pics
More pictures »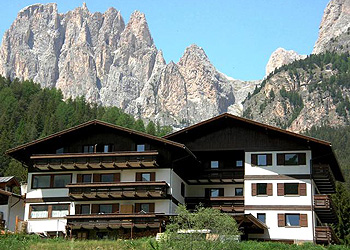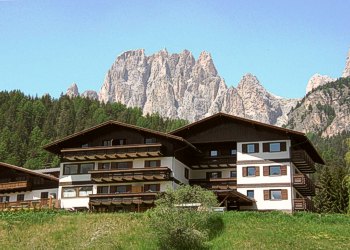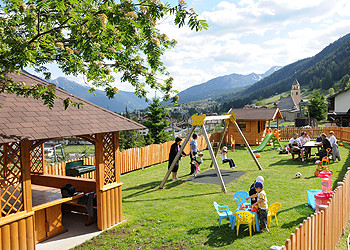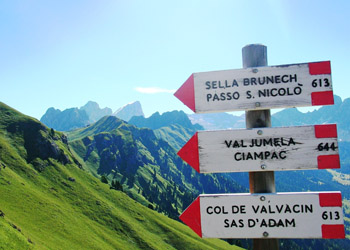 Winter
« Previous pics
More pictures »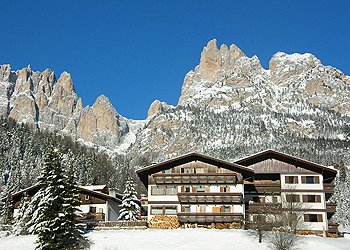 Residence "La Zondra" (that means rhododendron in ladino language) is located in Pera, in the heart of Val di Fassa, 5 km far from Moena and 6 from Canazei, in a quiet and sunny position. In the nearest you can find all the public services, the departures for famous excursions and the main ski areas of the valley. Our residence is composed by 6 apartments subdivided in 3 types, they are all furnished, completely equipped with TV with satellitar reception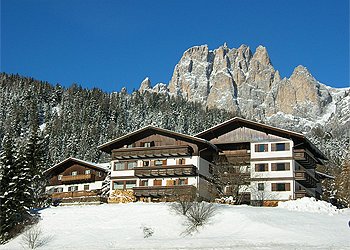 To contour we wish to inside emphasize the presence of our important house services which: wide parking; park garden with games for smallest, deckchair, tables and barbeque; warehouse bicycles and guarded ski; washing machine; availability of small beds for babyes; supply, if demanded, of bed and bath linen; are accepted animals if very it educates.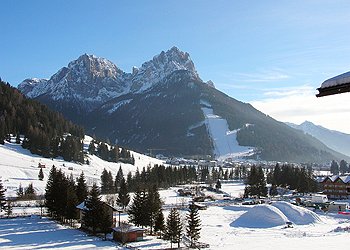 Panoramic sight from the house of the Sasso delle Undici (2,501 m s.l.m.) and Sasso delle Dodici (2,446 m s.l.m.) with the track illuminated "Alloch" for nocturnal. Low, to two steps from the residence, departure of the lift for the ski-area Ciampedie-Catinaccio within reach by foot and whose track of re-enter You directly here.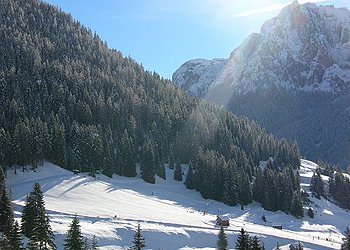 Sight from the house of the field school ski "Fraine" for adults and babyes with annexed great animation and entertainment for all the children. For the lovers of the cross country skiing start from here a ring of 2 km; that is integrating part of the tracing of the mythical Marcialonga.
Bilocale
« Previous pics
More pictures »
Apartment services











Hairdryer, Balcony, Microwave on request, Internet in room, Washing machine, Private sun loungers, Living room with kitchenette, Private Solarium, TV, Digital TV, Satellite TV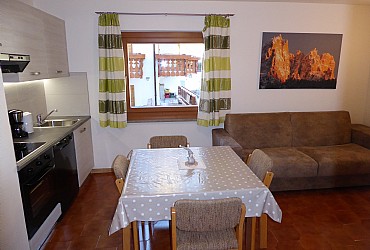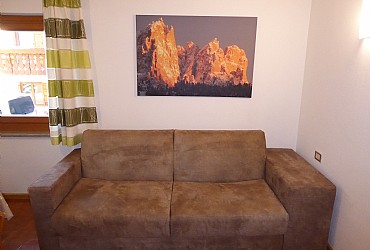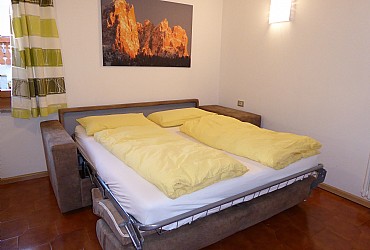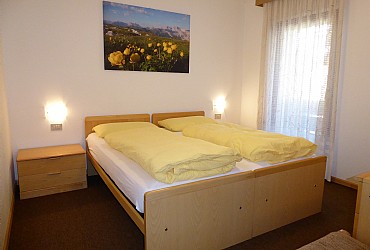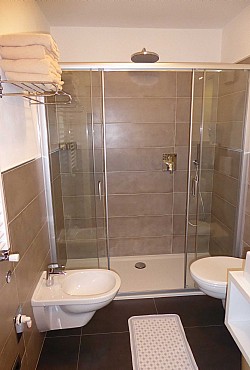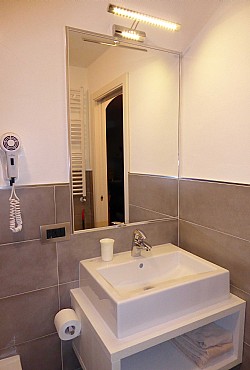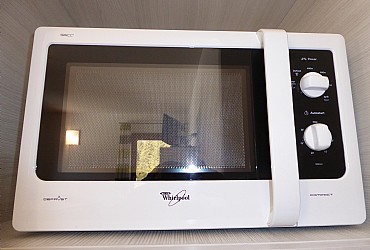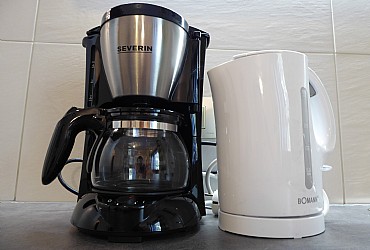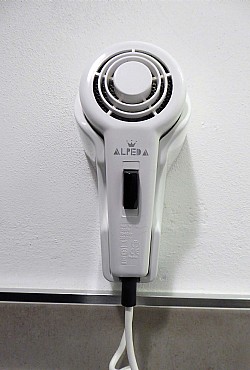 Bilocale
« Previous pics
More pictures »
Apartment services











Hairdryer, Balcony, Microwave on request, Internet in room, Washing machine, Private sun loungers, Living room with kitchenette, Private Solarium, TV, Digital TV, Satellite TV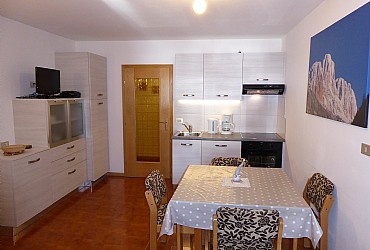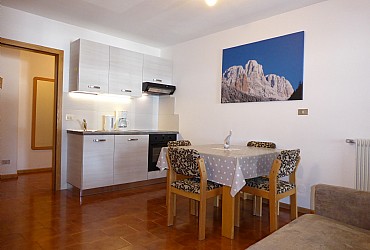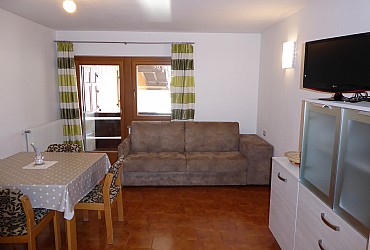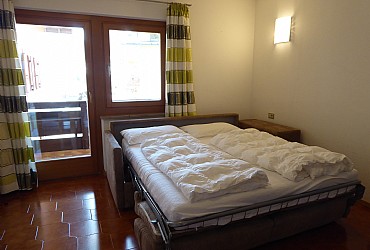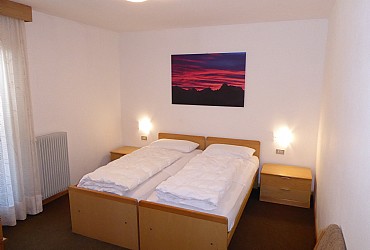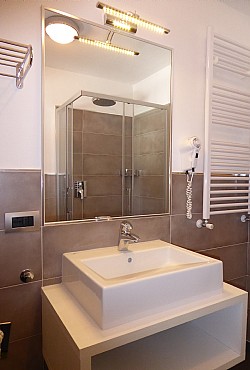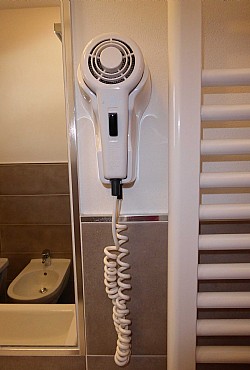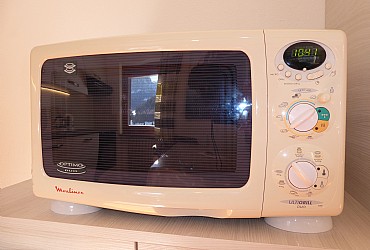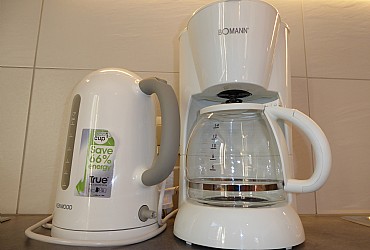 Trilocale
« Previous pics
More pictures »
Apartment services












Hairdryer, Balcony, Microwave on request, Internet in room, Dishwasher, Washing machine, Private sun loungers, Living room with kitchenette, Private Solarium, TV, Digital TV, Satellite TV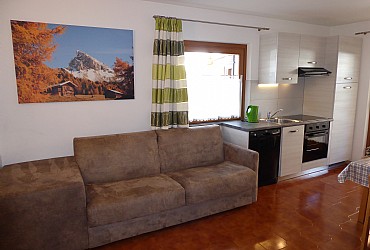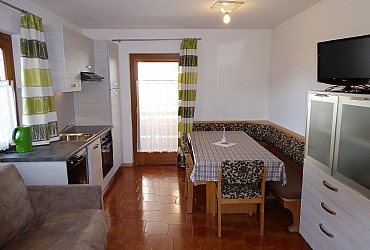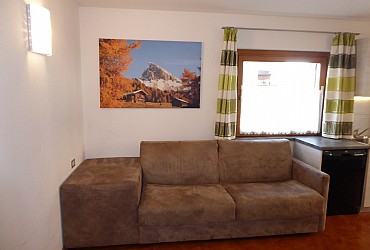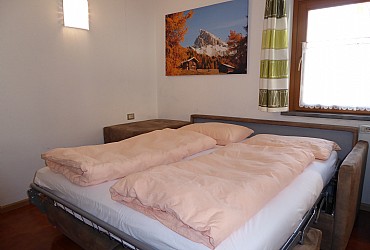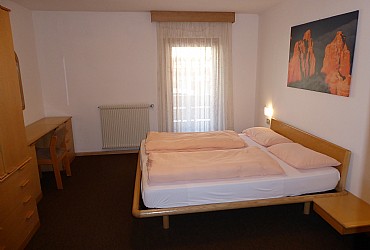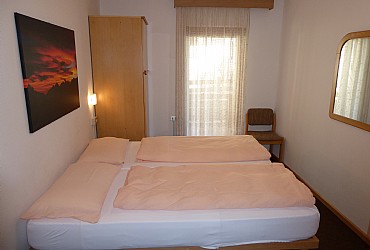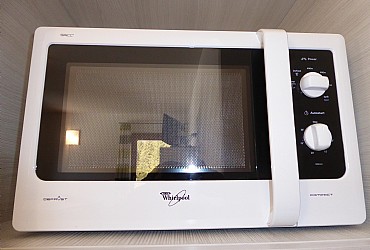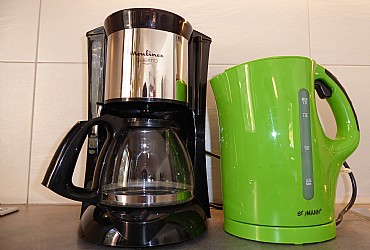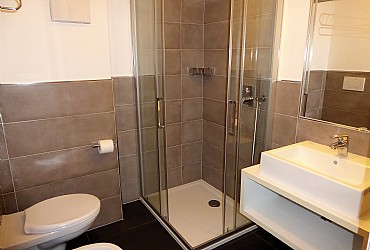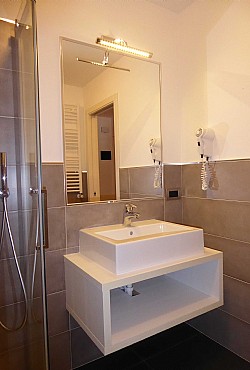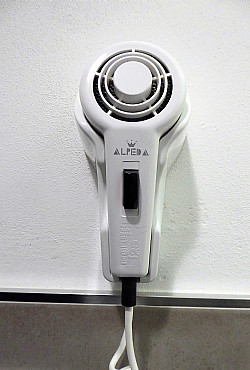 Trilocale
« Previous pics
More pictures »
Apartment services












Hairdryer, Balcony, Microwave on request, Internet in room, Dishwasher, Washing machine, Private sun loungers, Living room with kitchenette, Private Solarium, TV, Digital TV, Satellite TV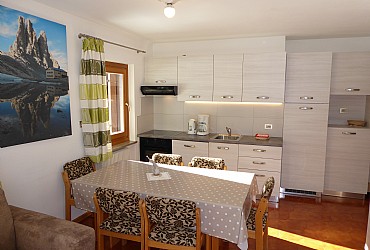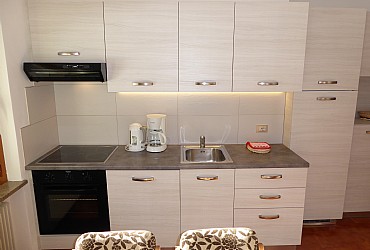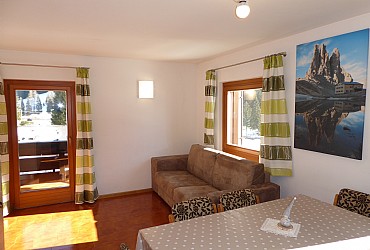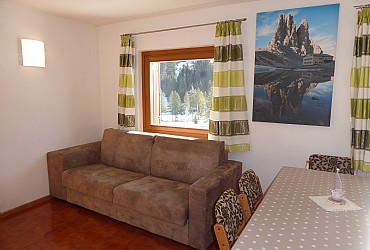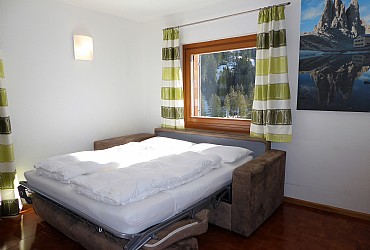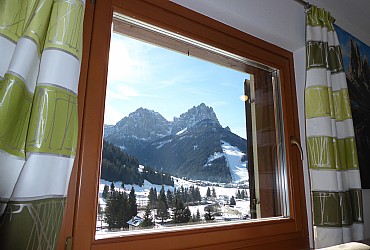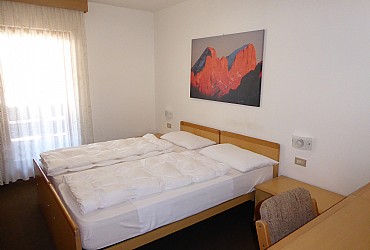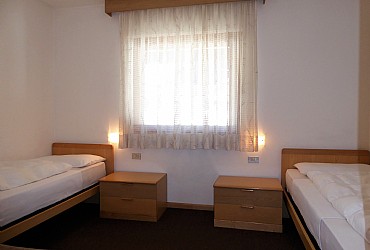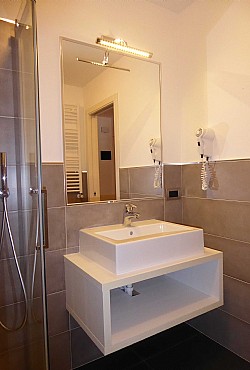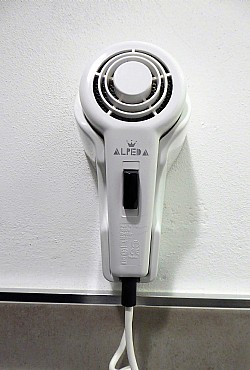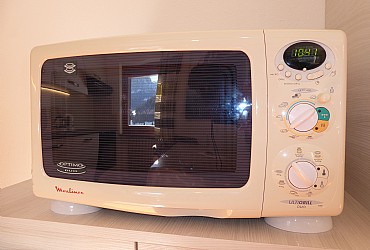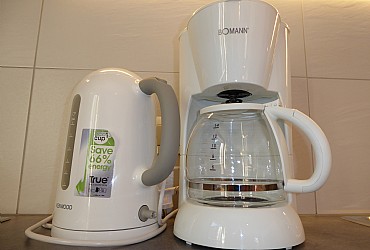 Quadrilocale
« Previous pics
More pictures »
Apartment services












Hairdryer, Balcony, Microwave on request, Internet in room, Dishwasher, Washing machine, Private sun loungers, Living room with kitchenette, Private Solarium, TV, Digital TV, Satellite TV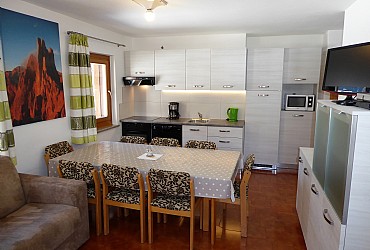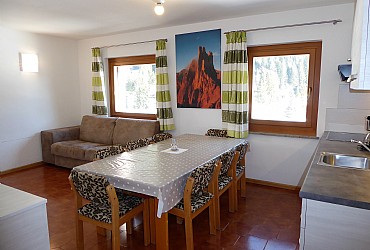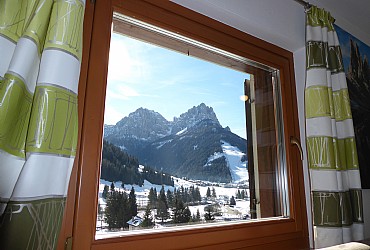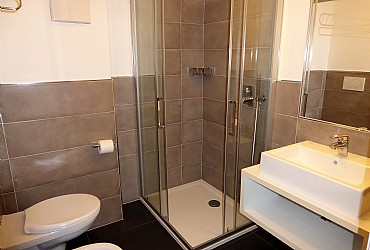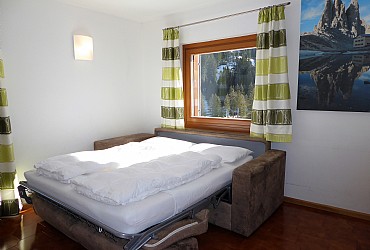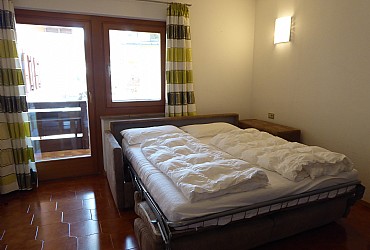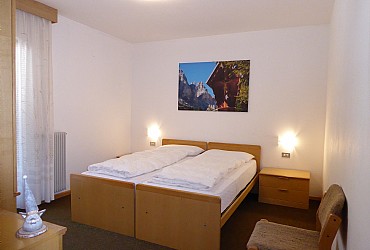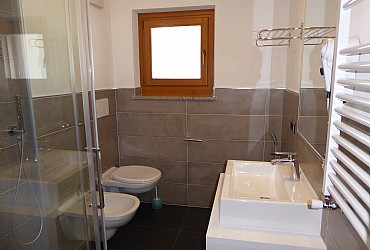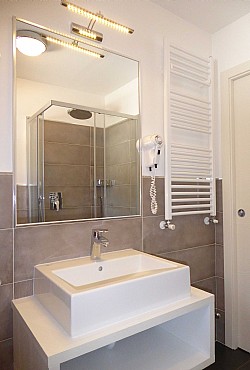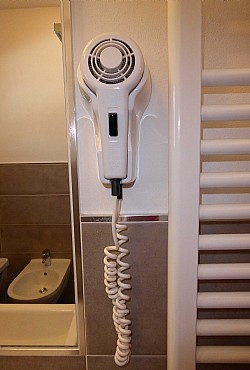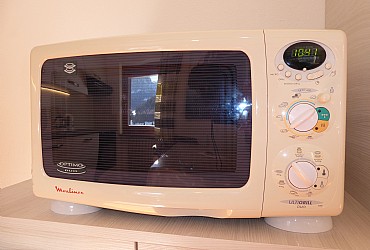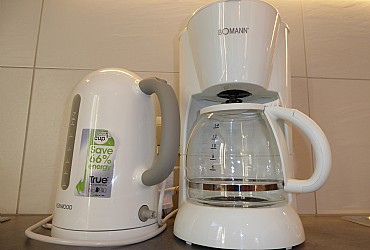 View
« Previous pics
More pictures »
Panoramic sight from the house of the Sassolungo (3.181 m s.l.m.)
Interior
« Previous pics
More pictures »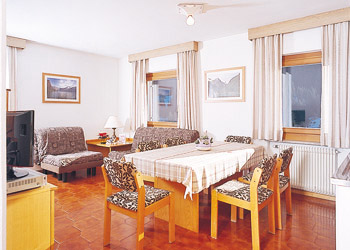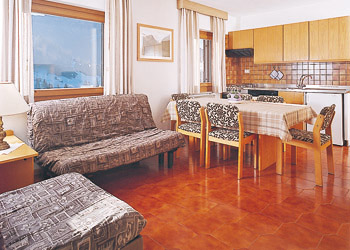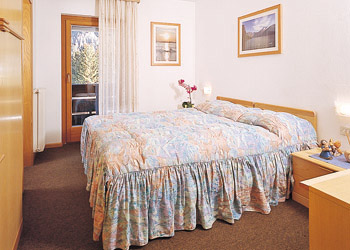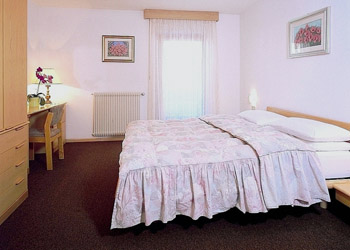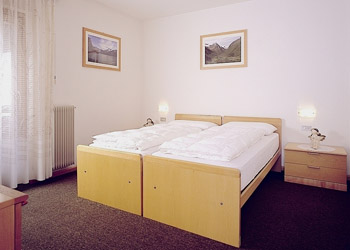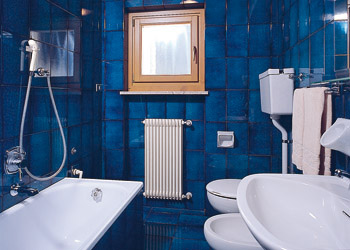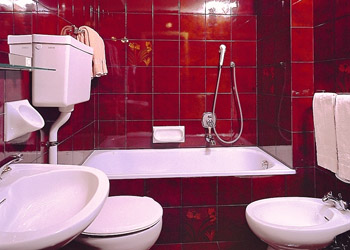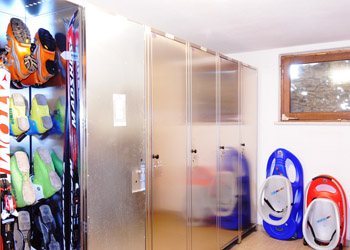 Scenery
« Previous pics
More pictures »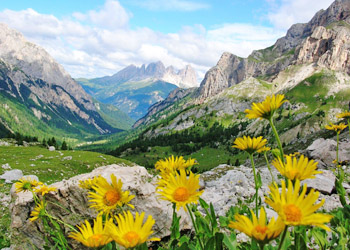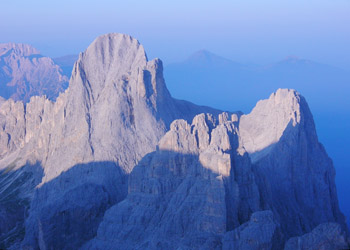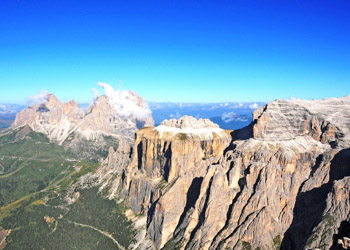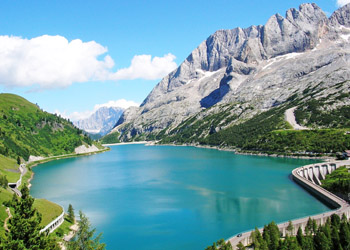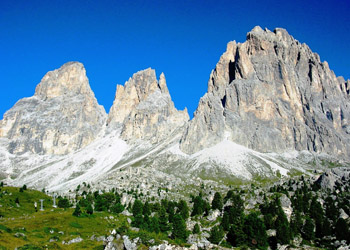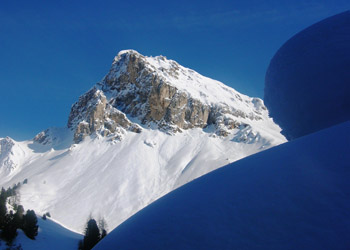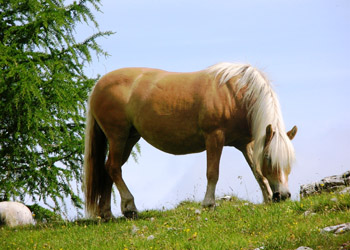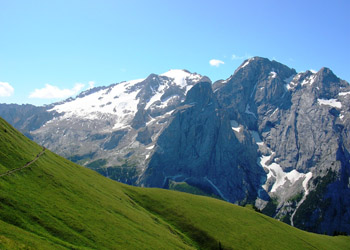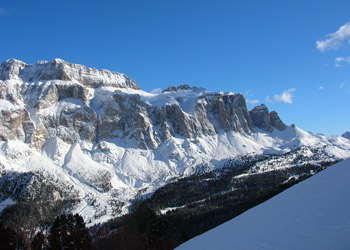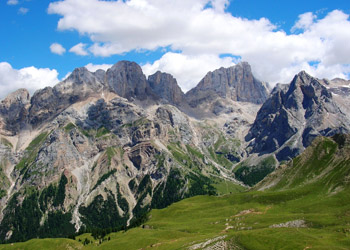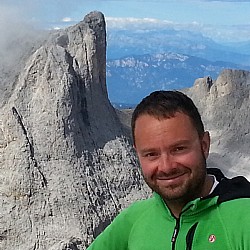 Residence La Zondra
Spoken languages:


Written languages:


Get a quote