Summer
« Previous pics
More pictures »
Giulia Home is in a sunny and quite area reaward the street, surrounded by fields, with private parking, only 200 m far from centre. Nearby, there is the acess to San Nicolò valley, walking and trekking destination and Buffaure Lifts, in the winter season the start for The ski Tour Buffaure - Ciampac 40 Km of beatiful perfectly sowy pistes. Dallapozza family wish you a relaxed and peacaful holiday.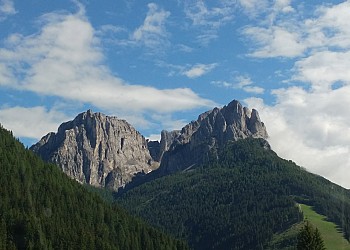 Winter
« Previous pics
More pictures »
The possibility to use rooms as ski and skiboots depot. Parking is flat es to move car without difficulties.
Type 1
CIPAT 022250-AT-056232
« Previous pics
More pictures »
Apartment services
Hairdryer, Vacuum cleaner, Flatiron, Internet in room, Dishwasher, Washing machine, Private sun loungers, Living room with kitchenette, TV, Digital TV, Satellite TV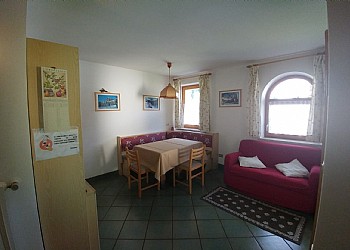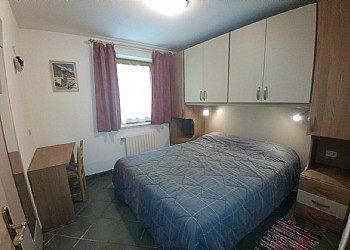 We provide for blankets, pillows and quilts.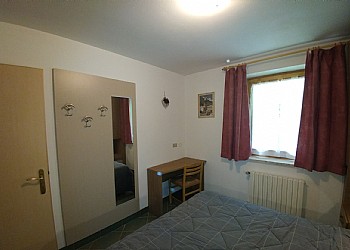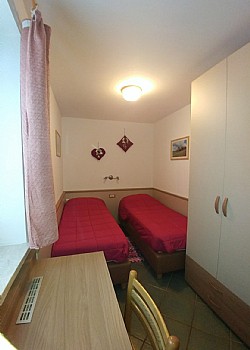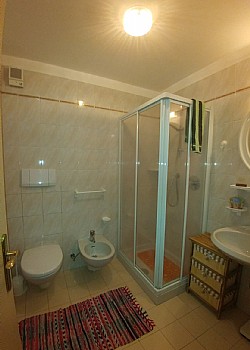 It's complete of pool with shower stall and washing mashine.