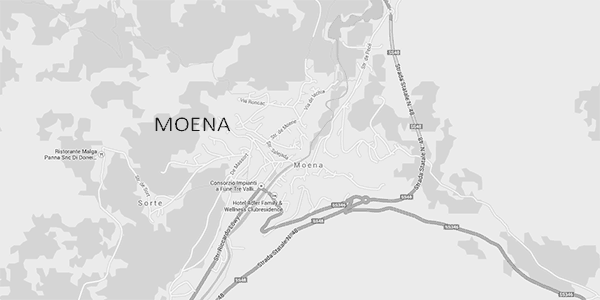 Residence Col dei Soldai
Cristina Sommavilla
Strada Saslonch
38035 Moena (TN)
Cell. +39 335 8183789
images of interior/exterior
Availability
February 2018
March 2018
April 2018
rs28;ns29;ns30;ns31;primo n1;n2;sab r3;r4;n5;n6;n7;n8;n9;sab r10;r11;n12;n13;n14;n15;n16;sab r17;r18;n19;n20;n21;n22;n23;sab r24;r25;n26;n27;n28;primo ns1;ns2;sab rs3;rs4;ns5;ns6;ns7;ns8;ns9;sab rs10;rs11;ns12;ns13;ns14;ns15;ns16;sab rs17;rs18;ns19;ns20;ns21;ns22;ns23;sab rs24;rs25;ns26;ns27;ns28;ns29;ns30;sab rs31;primo rs1;ns2;ns3;ns4;ns5;ns6;sab rs7;rs8;ns9;ns10;ns11;ns12;ns13;sab rs14;rs15;ns16;ns17;ns18;ns19;ns20;sab rs21;rs22;ns23;ns24;ns25;ns26;ns27;sab rs28;rs29;ns30;primo ns1;ns2;ns3;ns4;sab rs5;rs6;ns7;ns8;ns9;ns10;ns11;sab rs12;rs13;ns14;ns15;ns16;ns17;ns18;sab rs19;rs20;ns21;ns22;ns23;ns24;ns25;sab rs26;rs27;ns28;ns29;ns30;ns31;primo ns1;sab rs2;rs3;ns4;ns5;ns6;ns7;ns8;sab rs9;rs10;ns11;ns12;ns13;ns14;ns15;sab rs16;rs17;ns18;ns19;ns20;ns21;ns22;sab rs23;rs24;ns25;ns26;ns27;ns28;ns29;sab rs30;primo rs1;ns2;ns3;ns4;ns5;ns6;sab rs7;rs8;ns9;ns10;ns11
dos;dos;dos;dos;primo do;do;sab do;do;do;do;do;do;do;sab do;do;do;do;do;do;do;sab do;do;do;do;do;do;do;sab do;do;do;do;do;primo dos;dos;sab dos;dos;dos;dos;dos;dos;dos;sab dos;dos;dos;dos;dos;dos;dos;sab dos;dos;dos;dos;dos;dos;dos;sab dos;dos;dos;dos;dos;dos;dos;sab dos;primo dos;dos;dos;dos;dos;dos;sab dls;dls;dls;dls;dls;dls;dls;sab dls;dls;dls;dls;dls;dls;dls;sab dls;dls;dls;dls;dls;dls;dls;sab dls;dls;dls;primo dls;dls;dls;dls;sab dls;dls;dls;dls;dls;dls;dls;sab dls;dls;dls;dls;dls;dls;dls;sab dls;dls;dls;dls;dls;dls;dls;sab dls;dls;dls;dls;dls;dls;primo dls;sab dls;dls;dls;dls;dls;dls;dls;sab dls;dls;dls;dls;dls;dls;dls;sab dls;dls;dls;dls;dls;dls;dls;sab dls;dls;dls;dls;dls;dls;dls;sab dls;primo dls;dls;dls;dls;dls;dls;sab dls;dls;dls;dls;dls
dls;dls;dls;dls;primo dl;dl;sab dl;dl;dl;dl;dl;dl;dl;sab do;do;do;do;do;do;do;sab dl;dl;dl;dl;dl;dl;dl;sab dl;dl;dl;dl;dl;primo dls;dls;sab dls;dls;dls;dls;dls;dls;dls;sab dls;dls;dls;dls;dls;dls;dls;sab dls;dls;dls;dls;dls;dls;dls;sab dls;dls;dls;dls;dls;dls;dls;sab dls;primo dls;dls;dls;dls;dls;dls;sab dls;dls;dls;dls;dls;dls;dls;sab dls;dls;dls;dls;dls;dls;dls;sab dls;dls;dls;dls;dls;dls;dls;sab dls;dls;dls;primo dls;dls;dls;dls;sab dls;dls;dls;dls;dls;dls;dls;sab dls;dls;dls;dls;dls;dls;dls;sab dls;dls;dls;dls;dls;dls;dls;sab dls;dls;dls;dls;dls;dls;primo dls;sab dls;dls;dls;dls;dls;dls;dls;sab dls;dls;dls;dls;dls;dls;dls;sab dls;dls;dls;dls;dls;dls;dls;sab dls;dls;dls;dls;dls;dls;dls;sab dls;primo dls;dls;dls;dls;dls;dls;sab dls;dls;dls;dls;dls
dls;dls;dls;dls;primo dl;dl;sab dl;dl;dl;dl;dl;dl;dl;sab do;do;do;do;do;do;do;sab dl;dl;dl;dl;dl;dl;dl;sab dl;dl;dl;dl;dl;primo dls;dls;sab dls;dls;dls;dls;dls;dls;dls;sab dls;dls;dls;dls;dls;dls;dls;sab dls;dls;dls;dls;dls;dls;dls;sab dls;dls;dls;dls;dls;dls;dls;sab dls;primo dls;dls;dls;dls;dls;dls;sab dls;dls;dls;dls;dls;dls;dls;sab dls;dls;dls;dls;dls;dls;dls;sab dls;dls;dls;dls;dls;dls;dls;sab dls;dls;dls;primo dls;dls;dls;dls;sab dls;dls;dls;dls;dls;dls;dls;sab dls;dls;dls;dls;dls;dls;dls;sab dls;dls;dls;dls;dls;dls;dls;sab dls;dls;dls;dls;dls;dls;primo dls;sab dls;dls;dls;dls;dls;dls;dls;sab dls;dls;dls;dls;dls;dls;dls;sab dls;dls;dls;dls;dls;dls;dls;sab dls;dls;dls;dls;dls;dls;dls;sab dls;primo dls;dls;dls;dls;dls;dls;sab dls;dls;dls;dls;dls
dls;dls;dls;dls;primo dl;dl;sab dl;dl;dl;dl;dl;dl;dl;sab do;do;do;do;do;do;do;sab do;do;do;do;do;do;do;sab dl;dl;dl;dl;dl;primo dls;dls;sab dls;dls;dls;dls;dls;dls;dls;sab dls;dls;dls;dls;dls;dls;dls;sab dls;dls;dls;dls;dls;dls;dls;sab dls;dls;dls;dls;dls;dls;dls;sab dls;primo dls;dls;dls;dls;dls;dls;sab dls;dls;dls;dls;dls;dls;dls;sab dls;dls;dls;dls;dls;dls;dls;sab dls;dls;dls;dls;dls;dls;dls;sab dls;dls;dls;primo dls;dls;dls;dls;sab dls;dls;dls;dls;dls;dls;dls;sab dls;dls;dls;dls;dls;dls;dls;sab dls;dls;dls;dls;dls;dls;dls;sab dls;dls;dls;dls;dls;dls;primo dls;sab dls;dls;dls;dls;dls;dls;dls;sab dls;dls;dls;dls;dls;dls;dls;sab dls;dls;dls;dls;dls;dls;dls;sab dls;dls;dls;dls;dls;dls;dls;sab dls;primo dls;dls;dls;dls;dls;dls;sab dls;dls;dls;dls;dls
dls;dls;dls;dls;primo dl;dl;sab dl;dl;dl;dl;dl;dl;dl;sab do;do;do;do;do;do;do;sab do;do;do;do;do;do;do;sab dl;dl;dl;dl;dl;primo dls;dls;sab dls;dls;dls;dls;dls;dls;dls;sab dls;dls;dls;dls;dls;dls;dls;sab dls;dls;dls;dls;dls;dls;dls;sab dls;dls;dls;dls;dls;dls;dls;sab dls;primo dls;dls;dls;dls;dls;dls;sab dls;dls;dls;dls;dls;dls;dls;sab dls;dls;dls;dls;dls;dls;dls;sab dls;dls;dls;dls;dls;dls;dls;sab dls;dls;dls;primo dls;dls;dls;dls;sab dls;dls;dls;dls;dls;dls;dls;sab dls;dls;dls;dls;dls;dls;dls;sab dls;dls;dls;dls;dls;dls;dls;sab dls;dls;dls;dls;dls;dls;primo dls;sab dls;dls;dls;dls;dls;dls;dls;sab dls;dls;dls;dls;dls;dls;dls;sab dls;dls;dls;dls;dls;dls;dls;sab dls;dls;dls;dls;dls;dls;dls;sab dls;primo dls;dls;dls;dls;dls;dls;sab dls;dls;dls;dls;dls
dos;dos;dos;dos;primo do;do;sab do;do;do;do;do;do;do;sab do;do;do;do;do;do;do;sab do;do;do;do;do;do;do;sab do;do;do;do;do;primo dos;dos;sab dos;dos;dos;dos;dos;dos;dos;sab dos;dos;dos;dos;dos;dos;dos;sab dos;dos;dos;dos;dos;dos;dos;sab dos;dos;dos;dos;dos;dos;dos;sab dos;primo dos;dos;dos;dos;dos;dos;sab dls;dls;dls;dls;dls;dls;dls;sab dls;dls;dls;dls;dls;dls;dls;sab dls;dls;dls;dls;dls;dls;dls;sab dls;dls;dls;primo dls;dls;dls;dls;sab dls;dls;dls;dls;dls;dls;dls;sab dls;dls;dls;dls;dls;dls;dls;sab dls;dls;dls;dls;dls;dls;dls;sab dls;dls;dls;dls;dls;dls;primo dls;sab dls;dls;dls;dls;dls;dls;dls;sab dls;dls;dls;dls;dls;dls;dls;sab dls;dls;dls;dls;dls;dls;dls;sab dls;dls;dls;dls;dls;dls;dls;sab dls;primo dls;dls;dls;dls;dls;dls;sab dls;dls;dls;dls;dls
available
occupied
to be confirmed
on offer
closed
Reviews
30/07/2017
Location
Cleaning
Welcome
Furniture
Quality/price ratio
Comfort and services
molinari
40 years
With family
3 people
15/07/2017
29/07/2017
terrazzo vista dolomiti
Appartamento per famiglia appena fuori dal centro del paese in zona tranquilla e comodo alle passeggiate. Interessante l agriturismo a pochi metri con fattoria didattica e latte fresco.
Services offered
General















Pets permitted, Suitable for people with disabilities, BBQ on request, Bed linen on request with fee, Bicycle storage, Ski storage, Garage on request, Motorbike garage on request, Garden, Children's toys, Recommended for families with children, Public internet point on request, Cots on request, Private parking, Panorama viewpoint
Relax



Playground, Sunbathing garden, Sun loungers
images of interior/exterior
Summer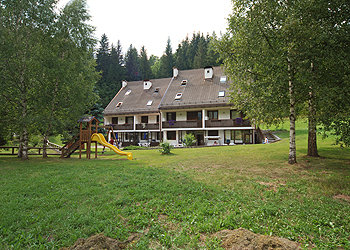 The Résidence is situated in the highest part of Moena, nearby woods and meadows, not far from the centre of the town.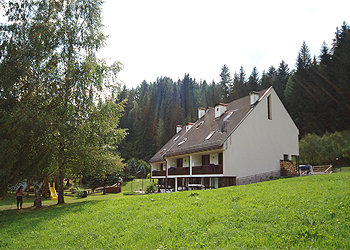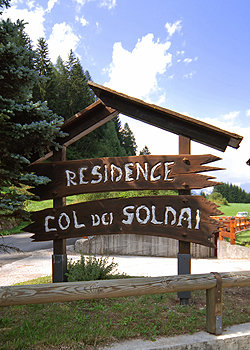 TRILO
Apartment services







Hairdryer on request, Internet in room on request, Washing machine, Private sun loungers, Living room with kitchenette, Private Solarium, Digital TV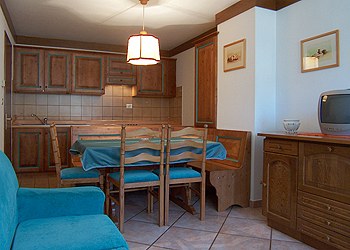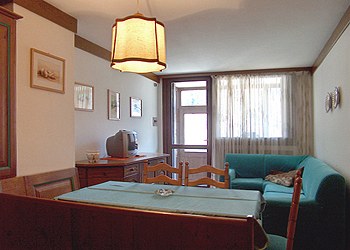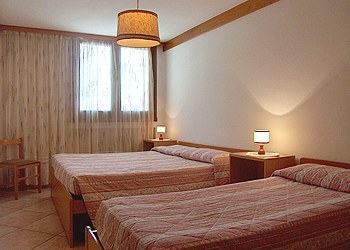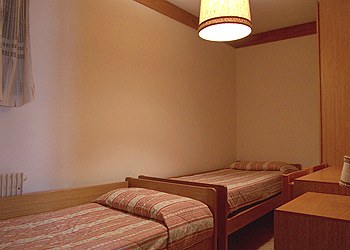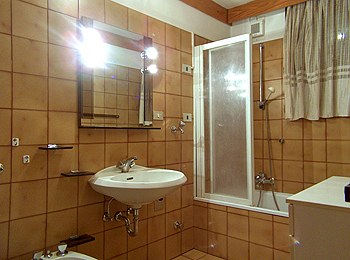 TRILO
Apartment services








Hairdryer on request, Balcony, Microwave, Internet in room, Dishwasher, Private sun loungers, Living room with kitchenette, Digital TV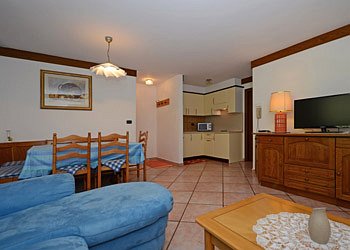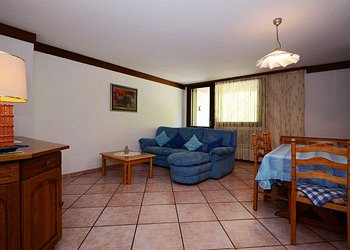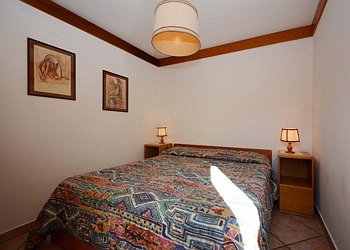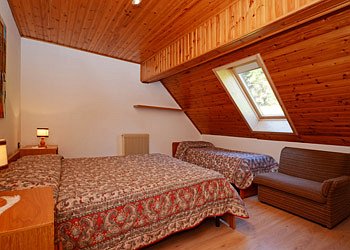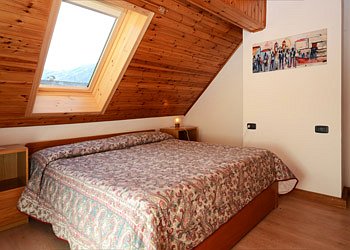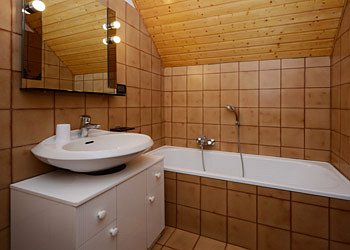 Quadril 3 stanze 2se
Apartment services







Hairdryer on request, Balcony, Internet in room on request, Washing machine, Private sun loungers, Living room with kitchenette, Digital TV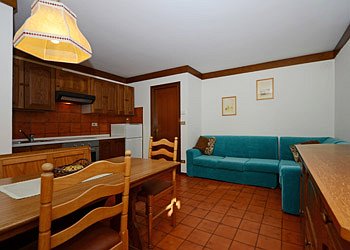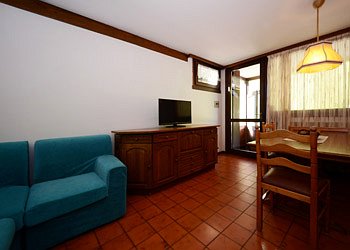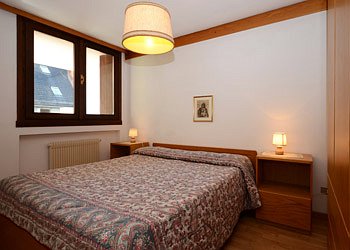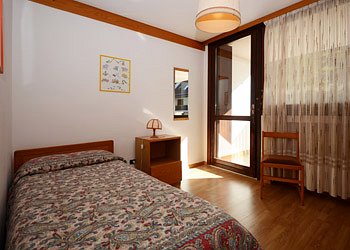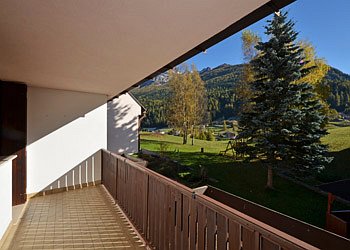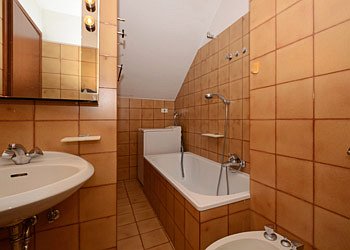 View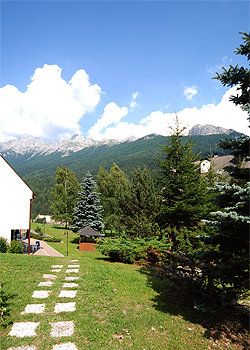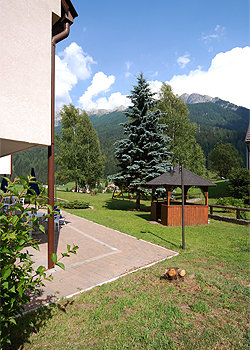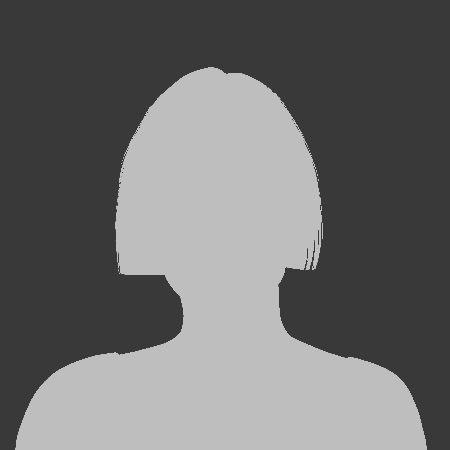 Residence Col dei Soldai
Spoken languages:



Written languages:



Get a quote