Summer
« Previous pics
More pictures »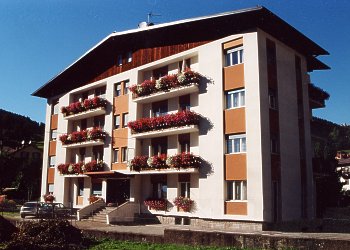 The house is situated 5 minutes on foot from the village- centre and the ski-bus-stop. It has private parking for your car and a little garden on the west side. The apartments are large, comfortable and sunny.
trilo
CIPAT 022118-AT-070688
« Previous pics
More pictures »
Apartment services
Hairdryer, Vacuum cleaner, Balcony, Kitchen (separate), Flatiron, Internet in room, Dishwasher, Washing machine, Private sun loungers, Living room, TV, Digital TV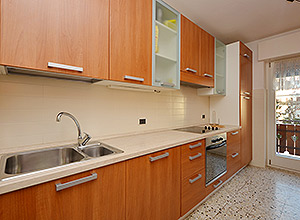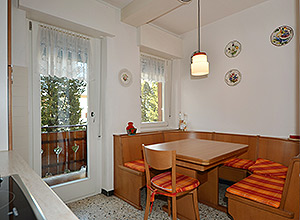 The apartment (100 sq) is situated on the first floor and it has got a large living-room with a sunny balcony, a kitchen, three bed-rooms (for 6/7 people) and two bathrooms.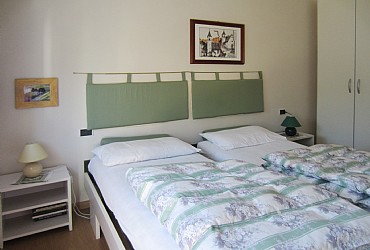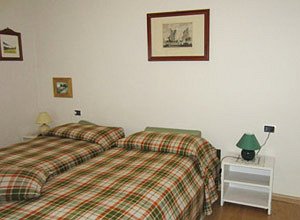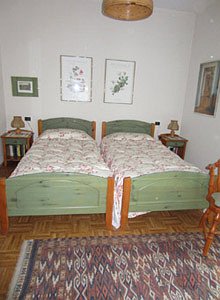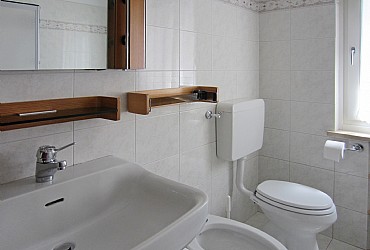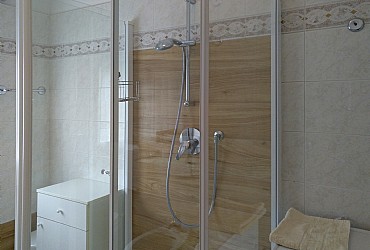 bilo
CIPAT 022118-AT-070689
« Previous pics
More pictures »
Apartment services
Hairdryer, Vacuum cleaner, Kitchen (separate), Flatiron, Internet in room, Dishwasher, Washing machine, Living room, TV, Digital TV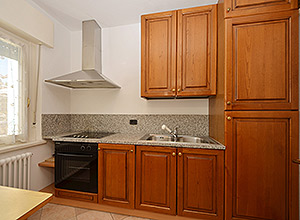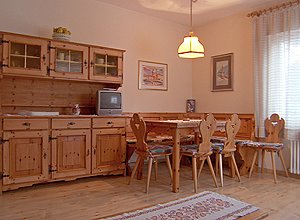 The apartment nr. 2 is situated on the ground –floor and has a living-room - sofa /armchairs and sitting-table, kitchen,2 bathrooms, two bedrooms ( for 4/5 people)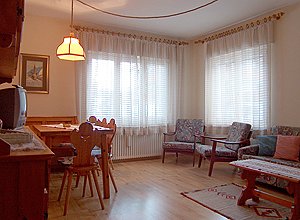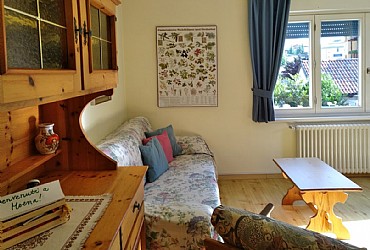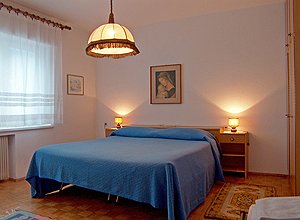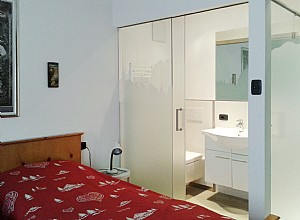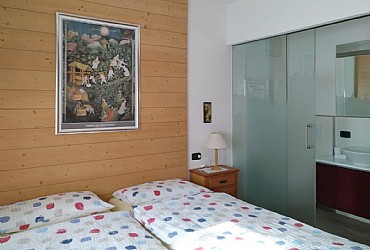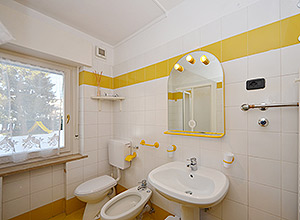 Garden
« Previous pics
More pictures »