Summer
« Previous pics
More pictures »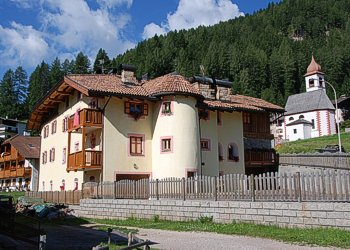 Nice location, very scenic, in a quiet area. Comfortable apartment, new and well furnished. From the center of Moena is about 800 m, but it is close to the bus stop (50 m) and to the snow park "de Pra Sort".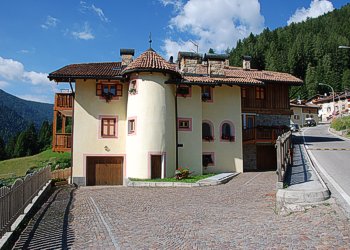 Type 1
« Previous pics
More pictures »
Apartment services
Hairdryer, Vacuum cleaner, Balcony, Flatiron, Microwave, Internet in room, Dishwasher, Washing machine, Private sun loungers, Living room with kitchenette, TV, Digital TV, Satellite TV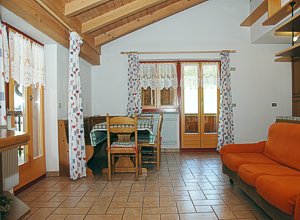 Living area characterized from furniture made ​​of wood, typical of mountain homes. There are two balconies facing north and south respectively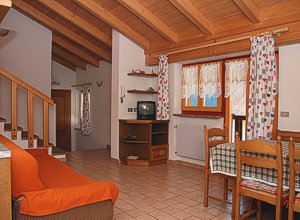 Spacious and bright, with comfortable sofa, dining area and plasma TV -sat(it's not what you see on the image) and DVD player.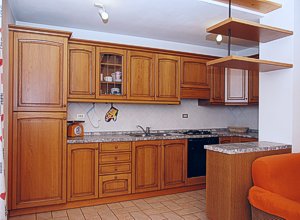 Well-equipped kitchenette and equipped with plate gas, oven, fridge, freezer, microwave, kettle and dishwasher.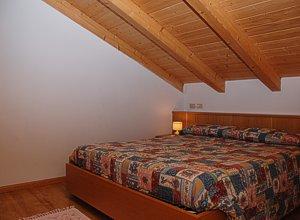 Double room comfortable and rustic sleeping area.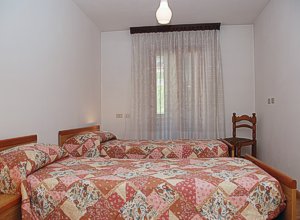 Another bright and spacious double room in the living area.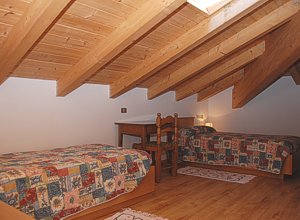 Double room very spacious, rustic style, it is possible to introduce a third bed.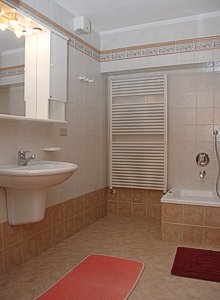 Large bathroom, well furnished with bathtub, anteroom with washing machine .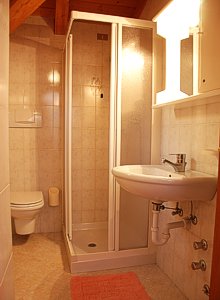 Shower room with toilet and washbasin