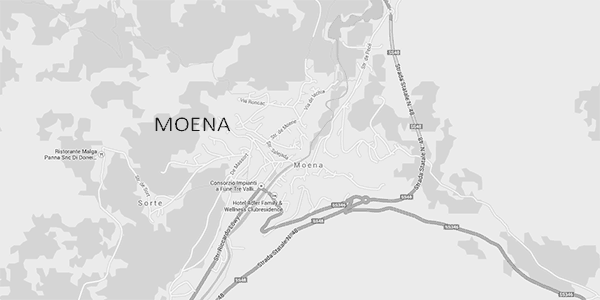 Ciasa Aquila
Rita Felicetti
Strada de Salgé, 44
38035 Moena (TN)
Tel. +39 0462 768141
Cell. +39 340 2201838
images of interior/exterior
Availability
April 2019
May 2019
Juny 2019
ns28;ns29;sab rs30;rs31;primo n1;n2;n3;n4;n5;sab r6;r7;n8;n9;n10;n11;n12;sab r13;r14;n15;n16;n17;n18;n19;sab r20;r21;n22;n23;n24;n25;n26;sab r27;r28;n29;n30;primo ns1;ns2;ns3;sab rs4;rs5;ns6;ns7;ns8;ns9;ns10;sab rs11;rs12;ns13;ns14;ns15;ns16;ns17;sab rs18;rs19;ns20;ns21;ns22;ns23;ns24;sab rs25;rs26;ns27;ns28;ns29;ns30;ns31;primo sab rs1;rs2;ns3;ns4;ns5;ns6;ns7;sab rs8;rs9;ns10;ns11;ns12;ns13;ns14;sab rs15;rs16;ns17;ns18;ns19;ns20;ns21;sab rs22;rs23;ns24;ns25;ns26;ns27;ns28;sab rs29;rs30;primo ns1;ns2;ns3;ns4;ns5;sab rs6;rs7;ns8;ns9;ns10;ns11;ns12;sab rs13;rs14;ns15;ns16;ns17;ns18;ns19;sab rs20;rs21;ns22;ns23;ns24;ns25;ns26;sab rs27;rs28;ns29;ns30;ns31;primo ns1;ns2;sab rs3;rs4;ns5;ns6;ns7;ns8;ns9;sab rs10;rs11;ns12;ns13;ns14;ns15;ns16;sab rs17;rs18;ns19;ns20;ns21;ns22;ns23;sab rs24;rs25;ns26;ns27;ns28;ns29;ns30;sab rs31;primo rs1;ns2;ns3;ns4;ns5;ns6;sab rs7;rs8
dps;dps;sab dps;dps;primo dp;dp;dp;dp;dp;sab dl;dl;dl;dl;dl;dl;dl;sab dl;dl;dl;dl;dl;dl;dl;sab dl;dl;dl;dl;dl;dl;dl;sab dl;dl;dl;dl;primo dls;dls;dls;sab dls;dls;dls;dls;dls;dls;dls;sab dls;dls;dls;dls;dls;dls;dls;sab dls;dls;dls;dls;dls;dls;dls;sab dls;dls;dls;dls;dls;dls;dls;primo sab dls;dls;dls;dls;dls;dls;dls;sab dls;dls;dls;dls;dls;dls;dls;sab dls;dls;dls;dls;dls;dls;dls;sab dls;dls;dls;dls;dls;dls;dls;sab dls;dls;primo dls;dls;dls;dls;dls;sab dos;dos;dos;dos;dos;dos;dos;sab dos;dos;dos;dos;dos;dos;dos;sab dos;dos;dos;dos;dos;dos;dos;sab dos;dos;dos;dos;dos;primo dos;dos;sab dos;dos;dos;dos;dos;dos;dos;sab dos;dos;dos;dos;dos;dos;dos;sab dos;dos;dos;dos;dos;dos;dos;sab dos;dos;dos;dos;dos;dos;dos;sab dls;primo dls;dls;dls;dls;dls;dls;sab dls;dls
dps;dps;sab dps;dps;primo dp;dp;dp;dp;dp;sab dl;dl;dl;dl;dl;dl;dl;sab dl;dl;dl;dl;dl;dl;dl;sab dl;dl;dl;dl;dl;dl;dl;sab dl;dl;dl;dl;primo dls;dls;dls;sab dls;dls;dls;dls;dls;dls;dls;sab dls;dls;dls;dls;dls;dls;dls;sab dls;dls;dls;dls;dls;dls;dls;sab dls;dls;dls;dls;dls;dls;dls;primo sab dls;dls;dls;dls;dls;dls;dls;sab dls;dls;dls;dls;dls;dls;dls;sab dls;dls;dls;dls;dls;dls;dls;sab dls;dls;dls;dls;dls;dls;dls;sab dls;dls;primo dls;dls;dls;dls;dls;sab dos;dos;dos;dos;dos;dos;dos;sab dos;dos;dos;dos;dos;dos;dos;sab dos;dos;dos;dos;dos;dos;dos;sab dos;dos;dos;dos;dos;primo dos;dos;sab dos;dos;dos;dos;dos;dos;dos;sab dos;dos;dos;dos;dos;dos;dos;sab dos;dos;dos;dos;dos;dos;dos;sab dos;dos;dos;dos;dos;dos;dos;sab dls;primo dls;dls;dls;dls;dls;dls;sab dls;dls
available
occupied
to be confirmed
on offer
closed
Reviews
15/01/2016
Location
Cleaning
Welcome
Furniture
Quality/price ratio
Comfort and services
Giuseppe Azzolin
71 years
With friends
4 people
04/01/2016
11/01/2016
Bella vacanza!
Di "Ciasa Aquila" non si può dire che bene! Si gode di un bel panorama su Moena. L'appartamento è accogliente, confortevole, pulito e ben arredato. Buona la dotazione di cucina. I proprietari gentili e ben disponibili. Il soggiorno è stato veramente rilassante e ritemprante. Ci torneremo!
07/04/2015
Location
Cleaning
Welcome
Furniture
Quality/price ratio
Comfort and services
Barbara Chinello
39 years
With family
4 people
17/08/2014
24/08/2014
ci siamo trovati davvero bene!
Consiglio vivamente questa struttura: è accogliente, davvero molto pulita e confortevole.I proprietari sono gentili e ospitali. Il posto è stupendo,ci sono un sacco di cose da fare e da vedere. ANDATECI!!!!
Services offered
General








Pets permitted, Garden, Panorama viewpoint, Private parking, Bed linen on request with fee, Cots, Ski storage, Bicycle storage
Relax

Sun loungers
images of interior/exterior
Summer
« Previous pics
More pictures »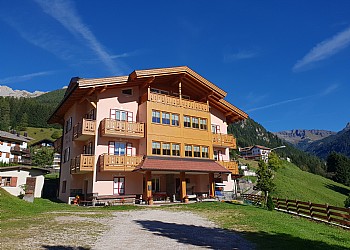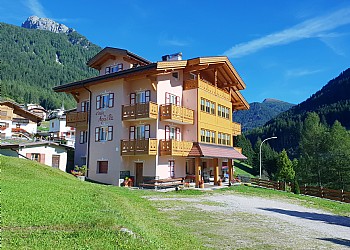 Winter
« Previous pics
More pictures »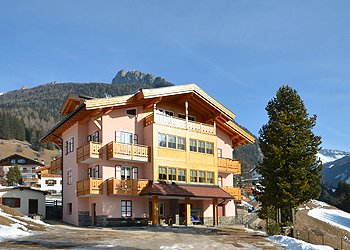 Type 1
« Previous pics
More pictures »
Apartment services









Vacuum cleaner, Balcony, Internet in room, Washing machine, Private sun loungers, Living room with kitchenette, TV, Digital TV, Satellite TV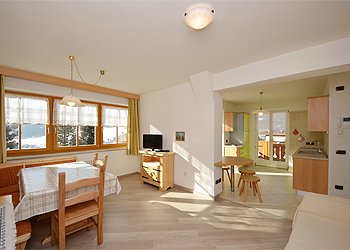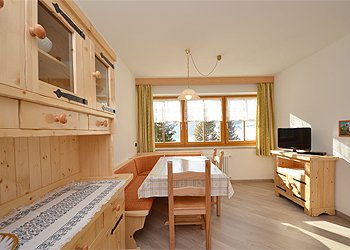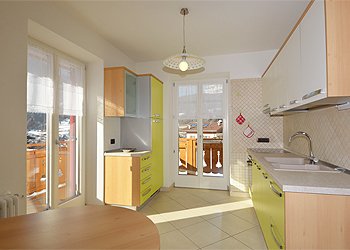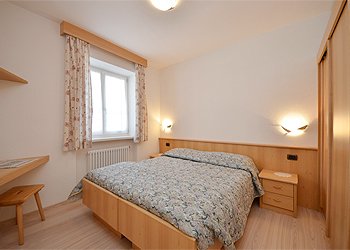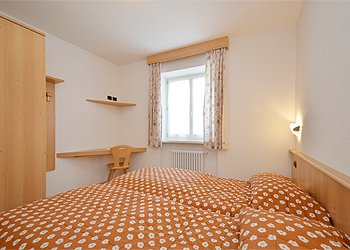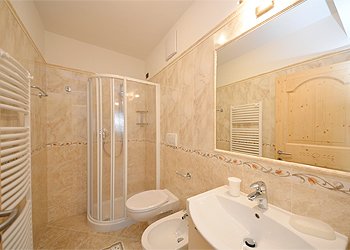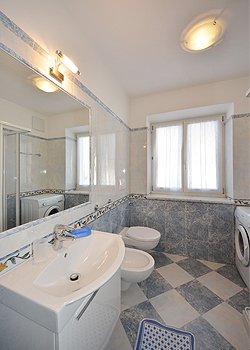 Type 2
« Previous pics
More pictures »
Apartment services









Vacuum cleaner, Balcony, Internet in room, Washing machine, Private sun loungers, Living room with kitchenette, TV, Digital TV, Satellite TV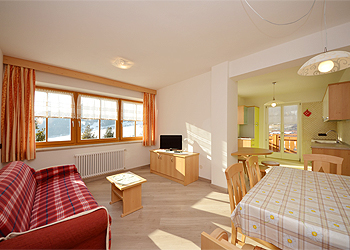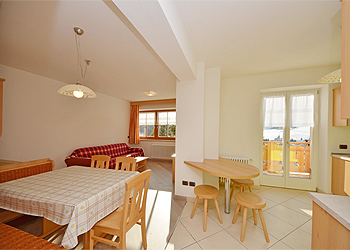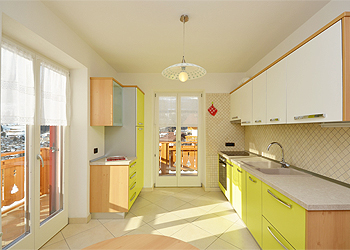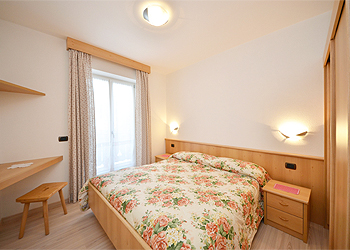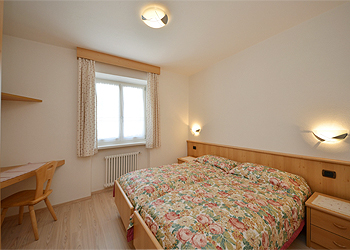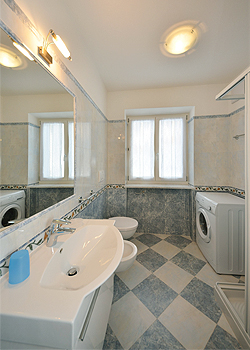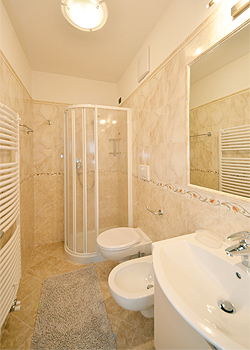 View
« Previous pics
More pictures »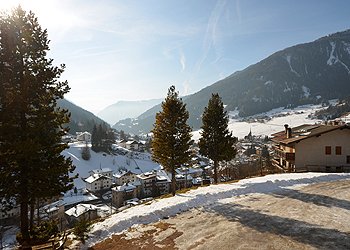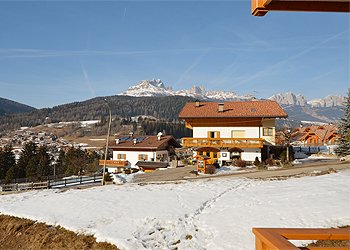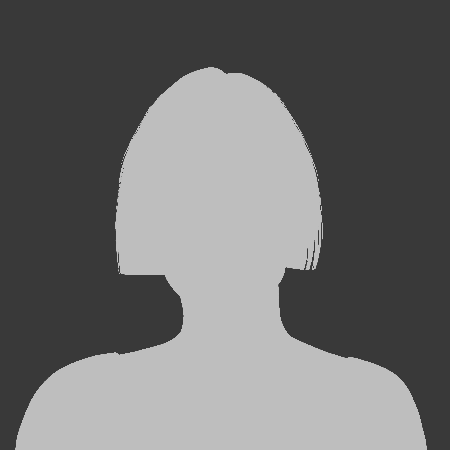 Ciasa Aquila
Spoken languages:
Written languages:


Get a quote