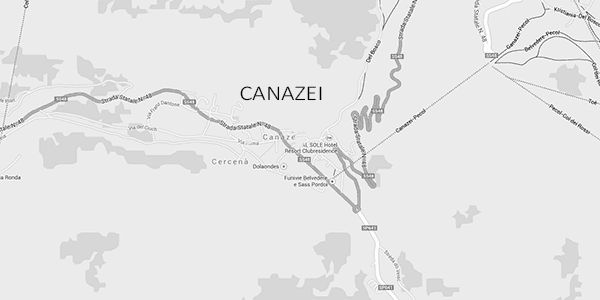 La Vivènes
Anna Elisa Detone
Strèda de Pareda, 13
38032 Canazei (TN)
Tel. +39 0462 601395
Cell. +39 338 9008474
Fax +39 0462 601395
images of interior/exterior
Availability
Juny 2019
July 2019
August 2019
ns28;ns29;ns30;ns31;primo sab r1;r2;n3;n4;n5;n6;n7;sab r8;r9;n10;n11;n12;n13;n14;sab r15;r16;n17;n18;n19;n20;n21;sab r22;r23;n24;n25;n26;n27;n28;sab r29;r30;primo ns1;ns2;ns3;ns4;ns5;sab rs6;rs7;ns8;ns9;ns10;ns11;ns12;sab rs13;rs14;ns15;ns16;ns17;ns18;ns19;sab rs20;rs21;ns22;ns23;ns24;ns25;ns26;sab rs27;rs28;ns29;ns30;ns31;primo ns1;ns2;sab rs3;rs4;ns5;ns6;ns7;ns8;ns9;sab rs10;rs11;ns12;ns13;ns14;ns15;ns16;sab rs17;rs18;ns19;ns20;ns21;ns22;ns23;sab rs24;rs25;ns26;ns27;ns28;ns29;ns30;sab rs31;primo rs1;ns2;ns3;ns4;ns5;ns6;sab rs7;rs8;ns9;ns10;ns11;ns12;ns13;sab rs14;rs15;ns16;ns17;ns18;ns19;ns20;sab rs21;rs22;ns23;ns24;ns25;ns26;ns27;sab rs28;rs29;ns30;primo ns1;ns2;ns3;ns4;sab rs5;rs6;ns7;ns8;ns9;ns10;ns11;sab rs12;rs13;ns14;ns15;ns16;ns17;ns18;sab rs19;rs20;ns21;ns22;ns23;ns24;ns25;sab rs26;rs27;ns28;ns29;ns30;ns31;primo ns1;sab rs2;rs3;ns4;ns5;ns6;ns7;ns8
dls;dls;dls;dls;primo sab dl;dl;dl;dl;dl;dl;dl;sab dl;dl;dl;dl;dl;dl;dl;sab dl;dl;dl;dl;dl;dl;dl;sab dl;dl;dl;dl;dl;dl;dl;sab dl;dl;primo dls;dls;dls;dls;dls;sab dos;dos;dos;dos;dos;dos;dos;sab dos;dos;dos;dos;dos;dos;dos;sab dos;dos;dos;dos;dos;dos;dos;sab dls;dls;dls;dls;dls;primo dls;dls;sab dos;dos;dos;dos;dos;dos;dos;sab dos;dos;dos;dos;dos;dos;dos;sab dos;dos;dos;dos;dos;dos;dos;sab dos;dos;dos;dos;dos;dos;dos;sab dls;primo dls;dls;dls;dls;dls;dls;sab dls;dls;dls;dls;dls;dls;dls;sab dls;dls;dls;dls;dls;dls;dls;sab dls;dls;dls;dls;dls;dls;dls;sab dls;dls;dls;primo dls;dls;dls;dls;sab dls;dls;dls;dls;dls;dls;dls;sab dls;dls;dls;dls;dls;dls;dls;sab dls;dls;dls;dls;dls;dls;dls;sab dls;dls;dls;dls;dls;dls;primo dls;sab dls;dls;dls;dls;dls;dls;dls
available
occupied
to be confirmed
on offer
closed
01/06/2019
29/06/2019
week
29/06/2019
27/07/2019
week
App.1
€ 620,00
€ 720,00
Reviews
08/09/2018
Location
Cleaning
Welcome
Furniture
Quality/price ratio
Comfort and services
Fam. Veca
47 years
With family
4 people
25/08/2018
01/09/2018
Una bella esperienza
Io e la mia famiglia siamo stati ospiti della Sig.ra Marika nell'appartamento al primo piano, soggiornando per una settimana. L'accoglienza è stata ottima, così come la torta che ci attendeva in soggiorno come dono di benvenuto! L'appartamento è molto grande, bello e caratteristico, dotato di tutti i servizi utili (lavastoviglie a parte), è in pieno centro, nel cuore di Canazei, con parcheggio privato sotto casa, e l'atmosfera che si vive è calda e accogliente. Gentilissima e molto cordiale la Sig.ra Marika, con la sua presenza costante ma discreta per tutta la durata del nostro soggiorno. Pulizia impeccabile. Assolutamente da consigliare.

grazie signori Veca per questa bella recensione ! Anche per me è stato molto bello averVi come ospiti e ringrazio sopratutto per aver lasciato l'appartamento cosi' pulito e in ordine ! E' una cosa che ci fa molto piacere e apprezziamo . Tanti cari auguri per tutto e speriamo di rivederVi ! Marika
---
La Vivènes, 09/09/2018
09/01/2017
Location
Cleaning
Welcome
Furniture
Quality/price ratio
Comfort and services
Francesca
31 years
With friends
3 people
24/12/2016
07/01/2017
Fantastica accoglienza e cortesia
Abbiamo soggiornato per due settimane in questo appartamento trovandoci benissimo, sia per la cortesia dimostrata costantemente dalla Sig.ra Marika e sua sorella Anna Elisa, sia per la comodità della posizione. L'appartamento è molto grande e dotato di ogni confort (lavastoviglie e parte), con anche deposito sci e scarponi riscaldato; la posizione inoltre lo rende comodissimo sia per raggiungere gli impianti di risalita, sia per fare la spesa o fare un giro in centro, sia per la piscina comunale. Siamo inoltre stati accolti con estrema cordialità ed anche durante tutto il nostro soggiorno le proprietarie si sono sempre rivelate molto premurose e disposte ad aiutarci per ogni necessità. Spero che avremo modo di tornare ancora in questo appartamento, nel frattempo lo consiglio vivamente a chi fosse in cerca di un alloggio a Canazei.

Grazie Signora FRANCESCA.. grazie per questa bella recensione ! Ma devo dire che anche voi siete Persone eccezionali , sempre soddisfatti , sorridenti... è un piacere avere ospiti come Voi ! Speriamo vivamente di rivedervi ! un caro saluto , Marika e Anna Elisa
---
La Vivènes, 10/01/2017
12/01/2016
Location
Cleaning
Welcome
Furniture
Quality/price ratio
Comfort and services
Dmitry
45 years
With family
4 people
02/01/2016
09/01/2016
Новогодние каникулы в Доломитах
Отличное расположение, неподалеку от центра города, бассейна и основного подъемника в зону катания (5 минут пешком в горнолыжных ботинках). Непосредственная близость к склону №6, на тот случай если Вам захочется спуститься с гор на лыжах. Очень радушная и душевная хозяйка с которой легко и просто можно решать любые возникающие вопросы. Уютные и милые апартаменты с двумя отдельными спальнями и большой гостиной, окна выходят во двор (на стоянку где можно поставить вашу машину) и на центральную улицу. Имеется специальное место для хранения лыж и ботинок. Рекомендуем это место для вашего отдыха, не пожалеете.
21/07/2015
Location
Cleaning
Welcome
Furniture
Quality/price ratio
Comfort and services
Fam. Nicolò
46 years
With family
3 people
04/07/2015
18/07/2015
Soggiorno vacanza
Ottimale e strategica la posizione. Massima cordialità da parte della Sig.ra Marika che ci ha coccolati durante il soggiorno. Ottima la pulizia. Dotato di tutti i servizi a parte la lavastoviglie ma sicuramente molto molto confortevole. Ottimo il rapporto qualità/prezzo. Ci siamo stati varie volte e intendiamo ritornarci sicuramente.

Grazie signori Nicolò , fa sempre piacere sapere che nella nostra casa Vi trovate bene... ancora buona estate, e speriamo di rivederci il prossimo anno ! Marika
---
La Vivènes, 21/07/2015
Description
In Ladin language the "Vivènes" are the good fairies that live in the woods. That's the meaning of the name of these apartments, that are centrally located, but enjoy the calm and the tranquillity. They are 300 meters from the Belvedere ski lifts and 300 meters from Dolaondes indoor pool, both reachable on foot. The ski bus and the bus stop are 50 meters away, and there is a market store and a tobacconist nearby. The apartments dispose of private car parking, at guest disposal. Marika and Annalisa are waiting for you! They will make your stay as enjoyable as possible.
Services offered
General







Pets permitted, Panorama viewpoint, Private parking, Bed linen, Ski storage, Ski boot dryer, Bicycle storage
images of interior/exterior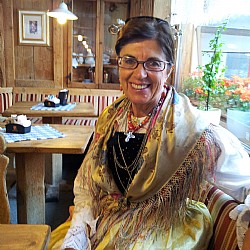 La Vivènes
Spoken languages:




Written languages:




Get a quote