Chalet Verra
Verra Maurizio
Strèda don Luigi Baroldi, 13
38032 Penia di Canazei (TN)
Cell. +39 339 7415730
images of interior/exterior
Availability
Juny 2019
July 2019
August 2019
ns28;ns29;ns30;ns31;primo sab r1;r2;n3;n4;n5;n6;n7;sab r8;r9;n10;n11;n12;n13;n14;sab r15;r16;n17;n18;n19;n20;n21;sab r22;r23;n24;n25;n26;n27;n28;sab r29;r30;primo ns1;ns2;ns3;ns4;ns5;sab rs6;rs7;ns8;ns9;ns10;ns11;ns12;sab rs13;rs14;ns15;ns16;ns17;ns18;ns19;sab rs20;rs21;ns22;ns23;ns24;ns25;ns26;sab rs27;rs28;ns29;ns30;ns31;primo ns1;ns2;sab rs3;rs4;ns5;ns6;ns7;ns8;ns9;sab rs10;rs11;ns12;ns13;ns14;ns15;ns16;sab rs17;rs18;ns19;ns20;ns21;ns22;ns23;sab rs24;rs25;ns26;ns27;ns28;ns29;ns30;sab rs31;primo rs1;ns2;ns3;ns4;ns5;ns6;sab rs7;rs8;ns9;ns10;ns11;ns12;ns13;sab rs14;rs15;ns16;ns17;ns18;ns19;ns20;sab rs21;rs22;ns23;ns24;ns25;ns26;ns27;sab rs28;rs29;ns30;primo ns1;ns2;ns3;ns4;sab rs5;rs6;ns7;ns8;ns9;ns10;ns11;sab rs12;rs13;ns14;ns15;ns16;ns17;ns18;sab rs19;rs20;ns21;ns22;ns23;ns24;ns25;sab rs26;rs27;ns28;ns29;ns30;ns31;primo ns1;sab rs2;rs3;ns4;ns5;ns6;ns7;ns8
dls;dls;dls;dls;primo sab dl;dl;dl;dl;dl;dl;dl;sab dl;dl;dl;dl;dl;dl;dl;sab dl;dl;dl;dl;dl;dl;dl;sab dl;dl;dl;dl;dl;dl;dl;sab do;do;primo dos;dos;dos;dos;dos;sab dos;dos;dos;dos;dos;dos;dos;sab dos;dos;dos;dos;dos;dos;dos;sab dos;dos;dos;dos;dos;dos;dos;sab dos;dos;dos;dos;dos;primo dos;dos;sab dos;dos;dos;dos;dos;dos;dos;sab dos;dos;dos;dos;dos;dos;dos;sab dos;dos;dos;dos;dos;dos;dos;sab dos;dos;dos;dos;dos;dos;dos;sab dls;primo dls;dls;dls;dls;dls;dls;sab dls;dls;dls;dls;dls;dls;dls;sab dls;dls;dls;dls;dls;dls;dls;sab dls;dls;dls;dls;dls;dls;dls;sab dls;dls;dls;primo dls;dls;dls;dls;sab dls;dls;dls;dls;dls;dls;dls;sab dls;dls;dls;dls;dls;dls;dls;sab dls;dls;dls;dls;dls;dls;dls;sab dls;dls;dls;dls;dls;dls;primo dls;sab dls;dls;dls;dls;dls;dls;dls
available
occupied
to be confirmed
on offer
closed
Reviews
24/09/2015
Location
Cleaning
Welcome
Furniture
Quality/price ratio
Comfort and services
Stefano
52 years
With family
8 people
08/08/2015
15/08/2015
Vacanze a Penia
Abbiamo trascorso una settimana fantastica presso lo chalet Verra per il terzo anno consecutivo. Proprietario sempre disponibile in qualsiasi momento, gentile e simpatico. Locale ben arredato, ordinato e pulito, con una vista spettacolare. Lo chalet Verra è situato in una posizione ottimale sia per passeggiate tranquille sia per raggiungere località note. Ampio giardino ben curato, ideale per famiglie con bambini.

Ho letto con piacere il vostro commento e sono contento che vi siete trovati bene nella mia casa. Grazie di cuore, vi aspetto la prossima estate
---
Chalet Verra, 25/09/2015
21/09/2015
Location
Cleaning
Welcome
Furniture
Quality/price ratio
Comfort and services
pensiero mirco
55 years
With family
3 people
13/09/2015
20/09/2015
Ho trascorso una settimana meravigliosa allo chalet Verra. Siamo stati accolti e trattati per tutta la settimana in modo gentile e familiare sentendoci veramente a nostro agio. La casa e' ampia e spaziosa con vista sulle montagne circostanti e si trova in una posizione ottimale. Ci ha colpito particolarmente l'igiene e la pulizia dei locali,la cura dei particolari e il giardino perfetto. Penso proprio che l'anno prossimo torneremo fra quelle montagne e in particolar modo allo chalet Verra.

Ringrazio per giudizio positivo sperando di rivederci presto e di avervi nuovamente miei ospiti. Tanti saluti Maurizio
---
Chalet Verra, 25/09/2015
Services offered
General










Pets permitted on request, Suitable for people with disabilities, Recommended for families with children, Garden, BBQ, Panorama viewpoint, Private parking, Bed linen on request with fee, Cots, Bicycle storage
Relax



Sun terrace, Sunbathing garden, Sun loungers
images of interior/exterior
Summer
« Previous pics
More pictures »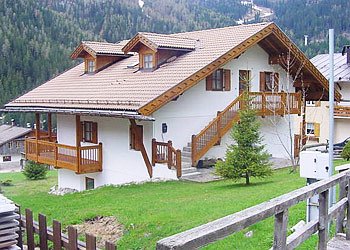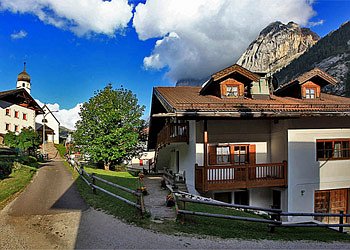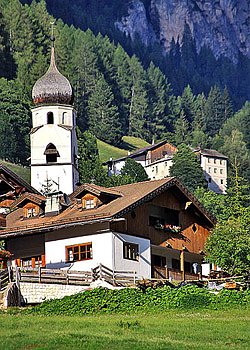 Winter
« Previous pics
More pictures »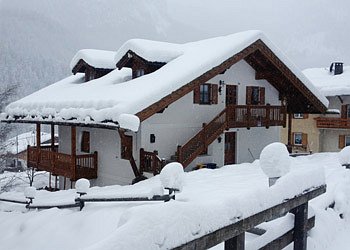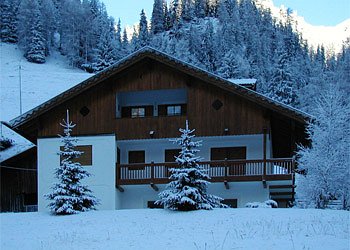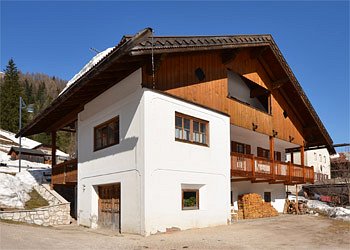 Type 1
« Previous pics
More pictures »
Apartment services












Hairdryer, Vacuum cleaner on request, Balcony, Kitchen (separate), Flatiron on request, Microwave, Internet in room, Washing machine, Private sun loungers, Living room, TV, Digital TV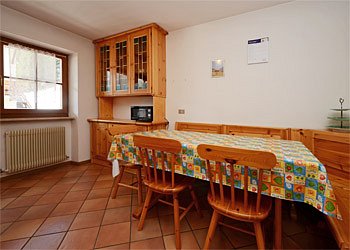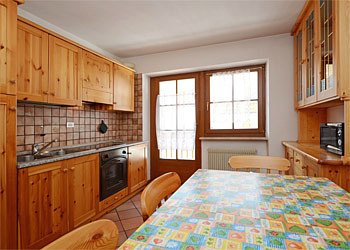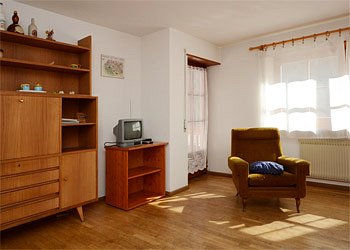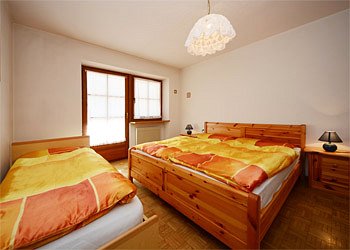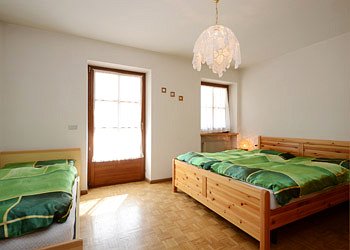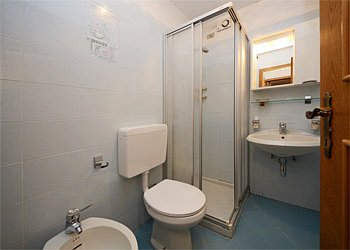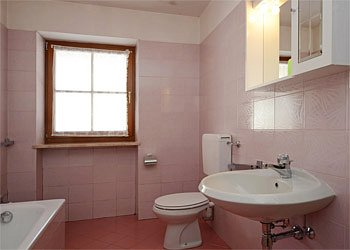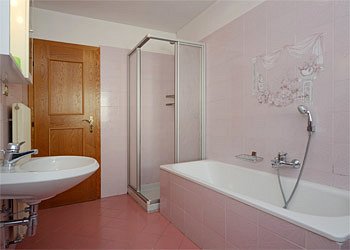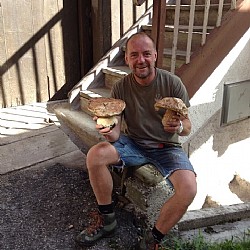 Chalet Verra
Spoken languages:
Written languages:

Get a quote