Cèsa Mandi e Miky
Michela Barzellato
Strèda de Ciamp Trujan, 111
38030 Penia di Canazei (TN)
Tel. +39 0462 601074
Cell. +39 339 5617478
Fax +39 0462 601074
images of interior/exterior
Availability
Juny 2019
July 2019
August 2019
ns28;ns29;ns30;ns31;primo sab r1;r2;n3;n4;n5;n6;n7;sab r8;r9;n10;n11;n12;n13;n14;sab r15;r16;n17;n18;n19;n20;n21;sab r22;r23;n24;n25;n26;n27;n28;sab r29;r30;primo ns1;ns2;ns3;ns4;ns5;sab rs6;rs7;ns8;ns9;ns10;ns11;ns12;sab rs13;rs14;ns15;ns16;ns17;ns18;ns19;sab rs20;rs21;ns22;ns23;ns24;ns25;ns26;sab rs27;rs28;ns29;ns30;ns31;primo ns1;ns2;sab rs3;rs4;ns5;ns6;ns7;ns8;ns9;sab rs10;rs11;ns12;ns13;ns14;ns15;ns16;sab rs17;rs18;ns19;ns20;ns21;ns22;ns23;sab rs24;rs25;ns26;ns27;ns28;ns29;ns30;sab rs31;primo rs1;ns2;ns3;ns4;ns5;ns6;sab rs7;rs8;ns9;ns10;ns11;ns12;ns13;sab rs14;rs15;ns16;ns17;ns18;ns19;ns20;sab rs21;rs22;ns23;ns24;ns25;ns26;ns27;sab rs28;rs29;ns30;primo ns1;ns2;ns3;ns4;sab rs5;rs6;ns7;ns8;ns9;ns10;ns11;sab rs12;rs13;ns14;ns15;ns16;ns17;ns18;sab rs19;rs20;ns21;ns22;ns23;ns24;ns25;sab rs26;rs27;ns28;ns29;ns30;ns31;primo ns1;sab rs2;rs3;ns4;ns5;ns6;ns7;ns8
dls;dls;dls;dls;primo sab dl;dl;dl;dl;dl;dl;dl;sab dl;dl;dl;dl;dl;dl;dl;sab dl;dl;dl;dl;dl;dl;dl;sab do;do;do;do;do;do;do;sab do;do;primo dos;dos;dos;dos;dos;sab dos;dos;dos;dos;dos;dos;dos;sab dos;dos;dos;dos;dos;dos;dos;sab dos;dos;dos;dos;dos;dos;dos;sab dls;dls;dls;dls;dls;primo dls;dls;sab dos;dos;dos;dos;dos;dos;dos;sab dos;dos;dos;dos;dos;dos;dos;sab dos;dos;dos;dos;dos;dos;dos;sab dos;dos;dos;dos;dos;dos;dos;sab dls;primo dls;dls;dls;dls;dls;dls;sab dls;dls;dls;dls;dls;dls;dls;sab dls;dls;dls;dls;dls;dls;dls;sab dls;dls;dls;dls;dls;dls;dls;sab dls;dls;dls;primo dls;dls;dls;dls;sab dls;dls;dls;dls;dls;dls;dls;sab dls;dls;dls;dls;dls;dls;dls;sab dls;dls;dls;dls;dls;dls;dls;sab dls;dls;dls;dls;dls;dls;primo dls;sab dls;dls;dls;dls;dls;dls;dls
dls;dls;dls;dls;primo sab dl;dl;dl;dl;dl;dl;dl;sab dl;dl;dl;dl;dl;dl;dl;sab dl;dl;dl;dl;dl;dl;dl;sab do;do;do;do;do;do;do;sab do;do;primo dos;dos;dos;dos;dos;sab dos;dos;dos;dos;dos;dos;dos;sab dos;dos;dos;dos;dos;dos;dos;sab dos;dos;dos;dos;dos;dos;dos;sab dos;dos;dos;dos;dos;primo dos;dos;sab dos;dos;dos;dos;dos;dos;dos;sab dos;dos;dos;dos;dos;dos;dos;sab dos;dos;dos;dos;dos;dos;dos;sab dos;dos;dos;dos;dos;dos;dos;sab dos;primo dos;dos;dos;dos;dos;dos;sab dls;dls;dls;dls;dls;dls;dls;sab dls;dls;dls;dls;dls;dls;dls;sab dls;dls;dls;dls;dls;dls;dls;sab dls;dls;dls;primo dls;dls;dls;dls;sab dls;dls;dls;dls;dls;dls;dls;sab dls;dls;dls;dls;dls;dls;dls;sab dls;dls;dls;dls;dls;dls;dls;sab dls;dls;dls;dls;dls;dls;primo dls;sab dls;dls;dls;dls;dls;dls;dls
dls;dls;dls;dls;primo sab dl;dl;dl;dl;dl;dl;dl;sab dl;dl;dl;dl;dl;dl;dl;sab do;do;do;do;do;do;do;sab dl;dl;do;do;do;do;do;sab do;do;primo dos;dos;dos;dos;dos;sab dos;dos;dos;dos;dos;dos;dos;sab dos;dos;dos;dos;dos;dos;dos;sab dos;dos;dos;dos;dos;dos;dos;sab dos;dos;dos;dos;dos;primo dos;dos;sab dos;dos;dos;dos;dos;dos;dos;sab dos;dos;dos;dos;dos;dos;dos;sab dos;dos;dos;dos;dos;dos;dos;sab dos;dos;dos;dos;dos;dos;dos;sab dls;primo dls;dls;dls;dls;dls;dls;sab dls;dls;dls;dls;dls;dls;dls;sab dls;dls;dls;dls;dls;dls;dls;sab dls;dls;dls;dls;dls;dls;dls;sab dls;dls;dls;primo dls;dls;dls;dls;sab dls;dls;dls;dls;dls;dls;dls;sab dls;dls;dls;dls;dls;dls;dls;sab dls;dls;dls;dls;dls;dls;dls;sab dls;dls;dls;dls;dls;dls;primo dls;sab dls;dls;dls;dls;dls;dls;dls
available
occupied
to be confirmed
on offer
closed
Reviews
24/02/2019
Location
Cleaning
Welcome
Furniture
Quality/price ratio
Comfort and services
Marco Pacini
49 years
With family
4 people
16/02/2019
23/02/2019
Una bellissima settimana bianca!!!
Sono appena ritornato con la mia famiglia da una bellissima vacanza in Val di Fassa...sole, neve e tanto sci! Abbiamo soggiornato in questo bellissimo appartamento dotato di ogni comfort...in special modo se si hanno dei bimbi al seguito Rapporto Qualità/Prezzo alto!!! Dimenticavo...quando la mattina vi svegliate e aprite gli scuri vedrete tutte le belle montagne che vi circondano...fantastico!!! La signora Michela è una persona gentile e disponibile con i propri ospiti...come dovrebbe essere chiunque abbia a che fare con la clientela....ma questa è una dote assai rara da trovare! Consiglio vivamente il soggiorno presso questa struttura dove sicuramente faremo ritorno... Una postilla per gli sciatori...non fatevi ingannare dalla posizione decentrata della struttura....in realtà si trova sulla strada principale di Penia, usciti sulla strada a 50 m troverete capolinea di vari bus che in meno di 5 min vi porteranno davanti gli impianti di Alba (per Col dei Rossi - Belvedere con aggancio al Sellaronda e Ciampac - Pozza) I bus hanno una frequenza di passaggio elevata...e nel frattempo la vostra auto se ne starà al caldo nel comodissimo parcheggio sotterraneo di cui è dotata la struttura...e visto il freddo pungente non è cosa da poco!!! La casa è dotata ovviamente di saletta con depisito sci e scalda scarponi....poi se proprio siete pigri alla base impianti troverete un comodo deposito sci... Un saluto da Marco, Chiara e dai piccoli Gaia e Matteo
13/08/2018
Location
Cleaning
Welcome
Furniture
Quality/price ratio
Comfort and services
Elena
42 years
With family
4 people
28/07/2018
11/08/2018
Bellissima vacanza
Abbiamo trascorso due bellissime settimane in questa confortevole casa.. Ci è dispiaciuto partire.. Se dovessimo tornare da queste parti sicuramente torneremo a pernottare qua!
21/08/2017
Location
Cleaning
Welcome
Furniture
Quality/price ratio
Comfort and services
Giordano, Francesca, Anna e Sara
54 years
With family
4 people
12/08/2017
19/08/2017
Non esiste dovere più indispensabile di quello che impone di restituire una gentilezza. (Cicerone) BRAVI !!!!

Grazie mille carissimi =)=) E' sempre bello ricevere un feedback positivo, anzi positivissimo!!!!!!! Per noi è un piacere essere sempre gentili nei confronti dei nostri cari ospiti!!!!!! Ci auguriamo che in futuro possiate ancora trascorrere le vostre vacanze, nella nostra splendida valle!!!! Un carissimo saluto a voi tutti! Michela e famiglia
---
Cèsa Mandi e Miky, 08/11/2017
21/08/2017
Location
Cleaning
Welcome
Furniture
Quality/price ratio
Comfort and services
Elena, Antonio e Pietro
40 years
With family
1 people
05/08/2017
19/08/2017
Vacanza Super!
Appena tornati dopo 15 giorni stupendi. La casa si trova in una posizione tranquilla lontano dalla trafficata Canazei. Circondata da tanto verde a disposizione degli ospiti e curato amorevolmente dai padroni di casa. Il nostro appartamento (Mansarda Tip.4) appena ristrutturato offre tutti i confort: cucina attrezzata, soggiorno spazioso, camera e bagno perfetti per una coppia con bambino, ma soprattutto PULITISSIMO. Arredamento accogliente e panorama mozzafiato. Garage a disposizione gratuitamente, cosa molto apprezzata. Ciò che ha reso super la nostra vacanza è stata l'accoglienza di Michela & C. : sempre presenti, disponibilissimi ad ogni richiesta e sempre pronti ad accoglierti con un sorriso. Torneremo sicuramente. Grazie di tutto

Grazie mille carissimi Elena, Antonio e Pietro!!!!!! E' difficile trovare le parole giuste per ringraziarvi degli innumerevoli commenti positivi! Per noi è un piacere "coccolare" i nostri ospiti e fargli trascorrere una vacanza indimenticabile in un ambiente accogliente e famigliare! Speriamo tanto che possiate vedere la nostra meravigliosa valle anche in inverno!!!! Un caro saluto a voi tutti, Michela e famiglia
---
Cèsa Mandi e Miky, 08/11/2017
126,4
Services offered
General













Recommended for families with children, Garden, BBQ, Panorama viewpoint, Private parking, Garage, Motorbike garage, Bed linen, Cots on request, Laundrette, Ski storage, Ski boot dryer, Bicycle storage
Relax


Sunbathing garden, Sun loungers
images of interior/exterior
Summer
« Previous pics
More pictures »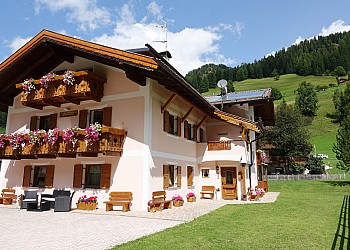 Cesa Mandi e Miky is situated in a quiet position, thanks to the vicinity of new Cable car Doleda (SELLA RONDA) only 900 mt and ski bus stop (20 m) is ideal for the skiers in winter. Cesa Mandi e Miky offers confortable apartments of 2/3 to 4/5 beds, all have afully equipped kitchens with dishwasher, fridge and microwave, bathrooms with shower and hairdryer.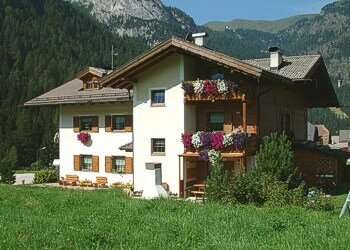 App. tipo 2
« Previous pics
More pictures »
Apartment services











Hairdryer, Vacuum cleaner on request, Kitchen (separate), Flatiron on request, Microwave, Internet in room, Dishwasher, Private sun loungers, Living room, Digital TV, Satellite TV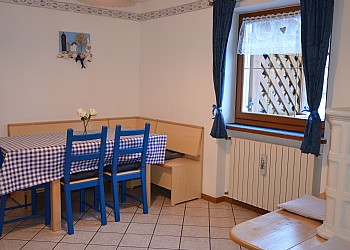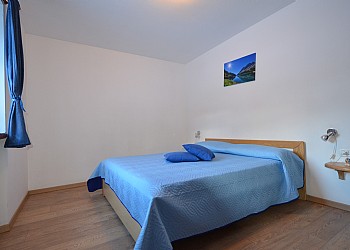 App. tipo 3
« Previous pics
More pictures »
Apartment services












Hairdryer, Vacuum cleaner on request, Balcony, Flatiron on request, Microwave, Internet in room, Dishwasher, Private sun loungers, Living room with kitchenette, TV, Digital TV, Satellite TV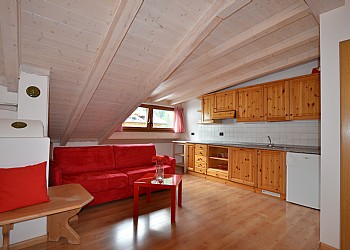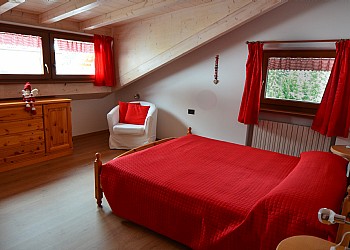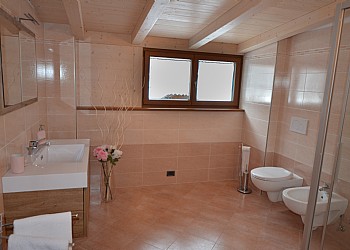 App. tipo 4
« Previous pics
More pictures »
Apartment services












Hairdryer, Vacuum cleaner on request, Balcony, Flatiron on request, Microwave, Internet in room, Dishwasher, Washing machine with fee, Private sun loungers, Living room with kitchenette, Digital TV, Satellite TV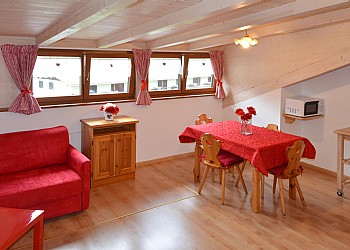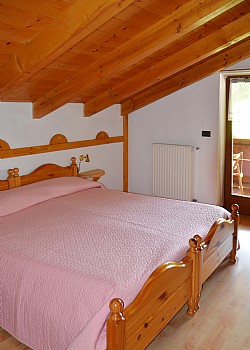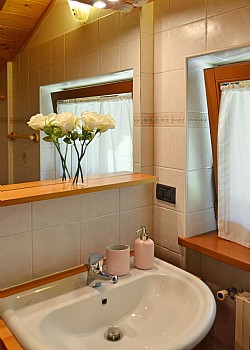 Cèsa Mandi e Miky
Spoken languages:


Written languages:


Get a quote