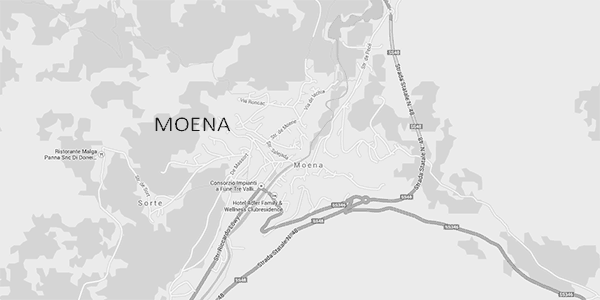 Ciasa de Moene
Strada de Moene, 5
38035 Moena (TN)
Cell. +39 335 7018903
images of interior/exterior
Availability
May 2019
Juny 2019
July 2019
sab rs27;rs28;ns29;ns30;primo n1;n2;n3;sab r4;r5;n6;n7;n8;n9;n10;sab r11;r12;n13;n14;n15;n16;n17;sab r18;r19;n20;n21;n22;n23;n24;sab r25;r26;n27;n28;n29;n30;n31;primo sab rs1;rs2;ns3;ns4;ns5;ns6;ns7;sab rs8;rs9;ns10;ns11;ns12;ns13;ns14;sab rs15;rs16;ns17;ns18;ns19;ns20;ns21;sab rs22;rs23;ns24;ns25;ns26;ns27;ns28;sab rs29;rs30;primo ns1;ns2;ns3;ns4;ns5;sab rs6;rs7;ns8;ns9;ns10;ns11;ns12;sab rs13;rs14;ns15;ns16;ns17;ns18;ns19;sab rs20;rs21;ns22;ns23;ns24;ns25;ns26;sab rs27;rs28;ns29;ns30;ns31;primo ns1;ns2;sab rs3;rs4;ns5;ns6;ns7;ns8;ns9;sab rs10;rs11;ns12;ns13;ns14;ns15;ns16;sab rs17;rs18;ns19;ns20;ns21;ns22;ns23;sab rs24;rs25;ns26;ns27;ns28;ns29;ns30;sab rs31;primo rs1;ns2;ns3;ns4;ns5;ns6;sab rs7;rs8;ns9;ns10;ns11;ns12;ns13;sab rs14;rs15;ns16;ns17;ns18;ns19;ns20;sab rs21;rs22;ns23;ns24;ns25;ns26;ns27;sab rs28;rs29;ns30;primo ns1;ns2;ns3;ns4;sab rs5;rs6;ns7;ns8
sab dls;dls;dls;dls;primo dl;dl;dl;sab dl;dl;dl;dl;dl;dl;dl;sab dl;dl;dl;dl;dl;dl;dl;sab dl;dl;dl;dl;dl;dl;dl;sab dl;dl;dl;dl;dl;dl;dl;primo sab dls;dls;dls;dls;dls;dls;dls;sab dls;dls;dls;dls;dls;dls;dls;sab dos;dos;dos;dos;dos;dos;dos;sab dos;dos;dos;dos;dos;dos;dos;sab dls;dls;primo dls;dls;dls;dls;dls;sab dls;dls;dls;dls;dls;dls;dls;sab dls;dls;dls;dls;dls;dls;dls;sab dls;dls;dls;dls;dls;dls;dls;sab dls;dls;dls;dls;dls;primo dls;dls;sab dos;dos;dos;dos;dos;dos;dos;sab dos;dos;dos;dos;dos;dos;dos;sab dos;dos;dos;dos;dos;dos;dos;sab dls;dls;dls;dls;dls;dls;dls;sab dls;primo dls;dls;dls;dls;dls;dls;sab dls;dls;dls;dls;dls;dls;dls;sab dls;dls;dls;dls;dls;dls;dls;sab dls;dls;dls;dls;dls;dls;dls;sab dls;dls;dls;primo dls;dls;dls;dls;sab dls;dls;dls;dls
available
occupied
to be confirmed
on offer
closed
Reviews
16/02/2019
Location
Cleaning
Welcome
Furniture
Quality/price ratio
Comfort and services
BARBARA
45 years
With family
3 people
09/02/2019
16/02/2019
Vacanze perfette!!
Di ritorno da Moena, dobbiamo ringraziare la signora Sonia per averci fatto trovare tanti miglioramenti (materesso nuovo e comodo incluso). Vacanze bellissime, la casa è ampia, luminosa e pulitissima. Punti di vantaggio: 1. Posizione centrale; 2. Ampia e comoda zona relax (le foto sono vecchie, ora c'è un grande divano con grande tv lcd); 3. Molti accessori (lavatrice, microfono, asciugacapelli, detersivi .. ogni utensile per la cucina).

Ringrazio tanto per la vostra recensione, di aver avuto fiducia in me e di essere tornati. E' un piacere sapere che avete passato una bellisima vacanza. Siete una splendida famiglia, grazie ancora e spero di rivedervi se ritornate a Moena.
---
Ciasa de Moene, 16/02/2019
17/02/2018
Location
Cleaning
Welcome
Furniture
Quality/price ratio
Comfort and services
Barbara
45 years
With family
3 people
11/02/2018
17/02/2018
vacanze a Moena!!
L'appartamento è situato a due passi dal centro storico di Moena, pulizia e biancheria per i letti impeccabile. È dotato di un ampia e luminosa zona cucina, il soggiorno ha una comoda zona relax. Il letto a castello nella camera dei bambini è di piccole dimensioni (quindi adatto solo a bambini). Il soffitto della camera matrimoniale è leggermente basso e la camera risulta sempre caldissima. Non siamo riusci a isolare il termosifone, magari lo doterei di un umidificatore per rendere l'aria meno secca. Il letto matrimoniale è tanto scomodo. Piccolo bagno, situato nella camera padronale, molto funzionale. L'appartamento non ha un posto auto privato ma solo condominiale, capita di dover spostare l'auto per fare uscire o entrare gli ospiti di altri appartamenti.

Ringrazio la signora Barbara e la sua famiglia per aver soggiornato nel mio appartamento e per il tempo dedicato alla recensione. Sarà mia premura ad uno dei prossimi cambiamenti sostituire il materasso del letto matrimoniale e far mettere al termosifone un regolatore di temperatura.
---
Ciasa de Moene, 13/03/2018
18/01/2017
Location
Cleaning
Welcome
Furniture
Quality/price ratio
Comfort and services
Brambilla Silvia
36 years
With family
4 people
02/01/2017
09/01/2017
Ottimo rapporto qualità prezzo
Siamo stati per una settimana in questa casa e ne abbiamo apprezzato molti aspetti: la proprietaria è stata molto gentile e disponibile, facendoci trovare tutto pulito e in ordine al nostro arrivo dopo un lungo viaggio. La casa è vicinissima al centro, eppure appartata, accogliente e molto silenziosa. I corredi per bagno e letti erano impeccabili. Consigliata!
Description
The building is located about 200 meters from one of the two central squares of the village of Moena. The apartment of 70 square meters. consists of a double bedroom, a bedroom with bunk bed, a 'large kitchen with living room, a lounge with TV, a bathroom with tub.
Services offered
General





Pets permitted, Recommended for families with children, Very close to the centre, Bed linen, Cots on request
images of interior/exterior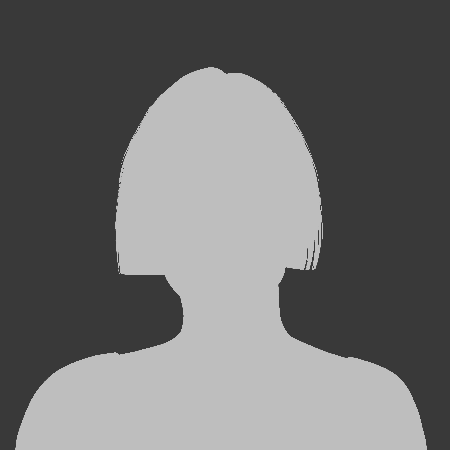 Ciasa de Moene
Spoken languages:

Written languages:
Get a quote