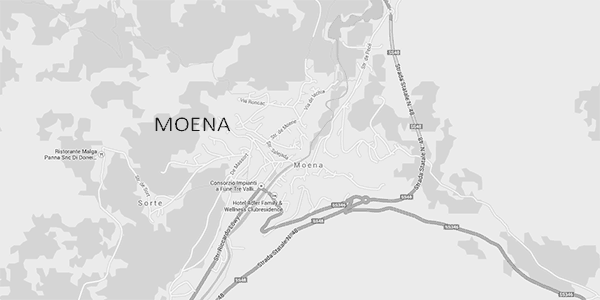 Villa Borghet
Strada dè Salgè, 49
38035 Moena (TN)
Cell. +39 339 8157933
images of interior/exterior
Availability
March 2019
April 2019
May 2019
ns25;ns26;ns27;ns28;primo n1;sab r2;r3;n4;n5;n6;n7;n8;sab r9;r10;n11;n12;n13;n14;n15;sab r16;r17;n18;n19;n20;n21;n22;sab r23;r24;n25;n26;n27;n28;n29;sab r30;r31;primo ns1;ns2;ns3;ns4;ns5;sab rs6;rs7;ns8;ns9;ns10;ns11;ns12;sab rs13;rs14;ns15;ns16;ns17;ns18;ns19;sab rs20;rs21;ns22;ns23;ns24;ns25;ns26;sab rs27;rs28;ns29;ns30;primo ns1;ns2;ns3;sab rs4;rs5;ns6;ns7;ns8;ns9;ns10;sab rs11;rs12;ns13;ns14;ns15;ns16;ns17;sab rs18;rs19;ns20;ns21;ns22;ns23;ns24;sab rs25;rs26;ns27;ns28;ns29;ns30;ns31;primo sab rs1;rs2;ns3;ns4;ns5;ns6;ns7;sab rs8;rs9;ns10;ns11;ns12;ns13;ns14;sab rs15;rs16;ns17;ns18;ns19;ns20;ns21;sab rs22;rs23;ns24;ns25;ns26;ns27;ns28;sab rs29;rs30;primo ns1;ns2;ns3;ns4;ns5;sab rs6;rs7;ns8;ns9;ns10;ns11;ns12;sab rs13;rs14;ns15;ns16;ns17;ns18;ns19;sab rs20;rs21;ns22;ns23;ns24;ns25;ns26;sab rs27;rs28;ns29;ns30;ns31;primo ns1;ns2;sab rs3;rs4;ns5;ns6;ns7;ns8
dos;dos;dos;dos;primo do;sab do;dl;do;do;do;do;do;sab do;dl;dl;dl;dl;dl;dl;sab dl;dl;dl;dl;dl;dl;dl;sab dl;dl;dl;dl;dl;dl;dl;sab dl;dl;primo dls;dls;dls;dls;dls;sab dls;dls;dls;dls;dls;dls;dls;sab dls;dls;dls;dls;dls;dls;dls;sab dls;dls;dls;dls;dls;dls;dls;sab dls;dls;dls;dls;primo dls;dls;dls;sab dls;dls;dls;dls;dls;dls;dls;sab dls;dls;dls;dls;dls;dls;dls;sab dls;dls;dls;dls;dls;dls;dls;sab dls;dls;dls;dls;dls;dls;dls;primo sab dls;dls;dls;dls;dls;dls;dls;sab dls;dls;dls;dls;dls;dls;dls;sab dls;dls;dls;dls;dls;dls;dls;sab dls;dls;dls;dls;dls;dls;dls;sab dls;dls;primo dos;dos;dos;dos;dos;sab dos;dos;dos;dos;dos;dos;dos;sab dos;dos;dos;dos;dos;dos;dos;sab dos;dos;dos;dos;dos;dos;dos;sab dos;dos;dos;dos;dos;primo dos;dos;sab dos;dos;dos;dos;dos;dos
available
occupied
to be confirmed
on offer
closed
Reviews
01/08/2016
Location
Cleaning
Welcome
Furniture
Quality/price ratio
Comfort and services
Pierangelo
63 years
With family
4 people
23/07/2016
30/07/2016
vacanza coi nonni
Noi i nostri due nipoti e i nostri due cani , panorama eccellente appartamento piccolo ma completo di tutto molto bello , posizione tranquilla con una piccola scorciatoia ci si ritrova in centro a Moena per lo shopping passeggiate per ogni gusto, un plauso per la disponibilità della signora Giacomina la proprietaria , penso di aver trovato il posto ideale per noi sicuramente ci torniamo magari per due o tre settimane Grazie .
03/08/2015
Location
Cleaning
Welcome
Furniture
Quality/price ratio
Comfort and services
lorenzo
66 years
With family
4 people
18/07/2015
01/08/2015
vacanze perfette
Nonni con le nipotine, abbiamo trascorso 14 gg. meravigliosi in una location perfetta sotto ogni punto di vista. L'accoglienza, la disponibilità e la gentilezza della proprietaria e dei suoi familiari ha reso la vacanza perfetta.
29/07/2015
Location
Cleaning
Welcome
Furniture
Quality/price ratio
Comfort and services
Annalisa
48 years
With family
4 people
25/06/2015
04/07/2015
Io, mio marito, i nostri due figli e la nostra cucciolona di Australian Shepherd abbiamo soggiornato in un appartamento molto curato e dotato di tutto il necessario per vivere la nostra vacanza in completo relax. Davvero molto romantica la camera da letto mansardata, sita al piano superiore e completamente in legno. La struttura è praticamente a due passi (davvero 2) dal centro di Moena dove è possibile trovare tutti i negozi di prima necessità. Da sottolineare la splendida vista sul Sas da Ciamp, raggiungibile con un sentiero ben segnalato. Una nota particolare spetta ai proprietari, estremamente cortesi e disponibili che ci hanno concesso la possibilità di una breve vacanza rigenerante ad un prezzo piccolo, piccolo (a prova di famiglia). Pensiamo di ritornare. ;))
Services offered
General






Pets permitted, Garden, Panorama viewpoint, Private parking, Ski storage, Bicycle storage
Relax


Sunbathing garden, Sun loungers
images of interior/exterior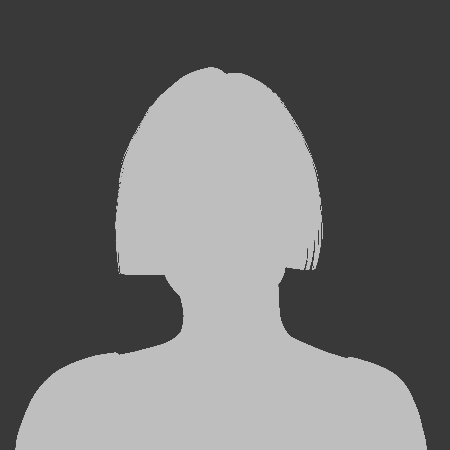 Villa Borghet
Spoken languages:
Written languages:
Get a quote