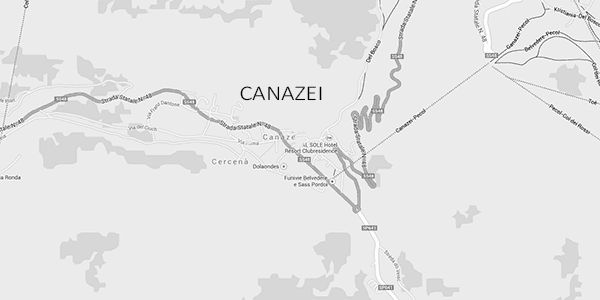 Cèsa Soracrepa
Marisa Soracreppa
Strèda Dolomites, 127
38032 Canazei (TN)
Tel. +39 0462 601054
Cell. +39 333 5056794
images of interior/exterior
Availability
Juny 2019
July 2019
August 2019
ns28;ns29;ns30;ns31;primo sab r1;r2;n3;n4;n5;n6;n7;sab r8;r9;n10;n11;n12;n13;n14;sab r15;r16;n17;n18;n19;n20;n21;sab r22;r23;n24;n25;n26;n27;n28;sab r29;r30;primo ns1;ns2;ns3;ns4;ns5;sab rs6;rs7;ns8;ns9;ns10;ns11;ns12;sab rs13;rs14;ns15;ns16;ns17;ns18;ns19;sab rs20;rs21;ns22;ns23;ns24;ns25;ns26;sab rs27;rs28;ns29;ns30;ns31;primo ns1;ns2;sab rs3;rs4;ns5;ns6;ns7;ns8;ns9;sab rs10;rs11;ns12;ns13;ns14;ns15;ns16;sab rs17;rs18;ns19;ns20;ns21;ns22;ns23;sab rs24;rs25;ns26;ns27;ns28;ns29;ns30;sab rs31;primo rs1;ns2;ns3;ns4;ns5;ns6;sab rs7;rs8;ns9;ns10;ns11;ns12;ns13;sab rs14;rs15;ns16;ns17;ns18;ns19;ns20;sab rs21;rs22;ns23;ns24;ns25;ns26;ns27;sab rs28;rs29;ns30;primo ns1;ns2;ns3;ns4;sab rs5;rs6;ns7;ns8;ns9;ns10;ns11;sab rs12;rs13;ns14;ns15;ns16;ns17;ns18;sab rs19;rs20;ns21;ns22;ns23;ns24;ns25;sab rs26;rs27;ns28;ns29;ns30;ns31;primo ns1;sab rs2;rs3;ns4;ns5;ns6;ns7;ns8
dls;dls;dls;dls;primo sab dl;dl;dl;dl;dl;dl;dl;sab dl;dl;dl;dl;dl;dl;dl;sab dl;dl;dl;dl;do;do;do;sab dl;dl;dl;dl;dl;dl;dl;sab do;do;primo dos;dos;dos;dos;dos;sab dos;dos;dos;dos;dos;dos;dos;sab dos;dos;dos;dos;dos;dos;dos;sab dos;dos;dos;dos;dos;dos;dos;sab dos;dos;dos;dos;dos;primo dos;dos;sab dos;dos;dos;dos;dos;dos;dos;sab dos;dos;dos;dos;dos;dos;dos;sab dos;dos;dos;dos;dos;dos;dos;sab dls;dls;dls;dls;dls;dls;dls;sab dos;primo dos;dos;dos;dos;dos;dos;sab dos;dos;dos;dos;dos;dos;dos;sab dls;dls;dls;dls;dls;dls;dls;sab dls;dls;dls;dls;dls;dls;dls;sab dls;dls;dls;primo dls;dls;dls;dls;sab dls;dls;dls;dls;dls;dls;dls;sab dls;dls;dls;dls;dls;dls;dls;sab dls;dls;dls;dls;dls;dls;dls;sab dls;dls;dls;dls;dls;dls;primo dls;sab dls;dls;dls;dls;dls;dls;dls
available
occupied
to be confirmed
on offer
closed
Reviews
13/03/2016
Location
Cleaning
Welcome
Furniture
Quality/price ratio
Comfort and services
Luca Poli
56 years
With family
3 people
27/02/2016
05/03/2016
Posizione centrale, comodissimo raggiungere gli impianti di risalita (il trenino che in pochi minuti ti conduce alla cabinovia del Belvedere ferma sotto casa e, se decidi di scendere tramite la Pista del Bosco, puoi rientrare senza fatica "sci in spalla"), appartamento spazioso e dotato di posto auto coperto (forse un poco scomodo, sopratutto in uscita), ski room dotata di rastrelliera per gli scarponi riscaldata. Molto cortesi i proprietari che peraltro ci hanno consentito di portare in vacanza il nostro piccolo yorkshire. Marisa, grazie per l'ospitalità e arrivederci al prossimo anno!
20/02/2016
Location
Cleaning
Welcome
Furniture
Quality/price ratio
Comfort and services
Eroso Emiliano
48 years
With family
3 people
20/01/2016
30/01/2016
Ottima vacanza
Siamo stati in questa struttura gli ultimi 10 giorni di gennaio e come l'anno scorso ci siamo trovati benissimo. Posizione comoda, centrale, e con fermata del trenino per l'impianto di risalita quasi sotto casa. Appartamento spazioso e con ampio terrazzo che da sulla piazza del municipio. Posto auto privato e al coperto. Forse leggermente scomodo per come è stato progettato. Ogni anno si cerca di migliorare la struttura. Quest'anno abbiamo notato che è stata rifatta la camera da letto principale. Un ringraziamento alla signora Marisa per la disponibilità e l'accoglienza. Il prossimo anno per la settimana bianca quasi sicuramente torneremo in questa struttura.
Services offered
General










Pets permitted on request, Recommended for families with children, Panorama viewpoint, Very close to the centre, Garage, Bed linen on request, Cots on request, Ski storage, Ski boot dryer, Bicycle storage
Relax

Sun loungers
images of interior/exterior
Summer
« Previous pics
More pictures »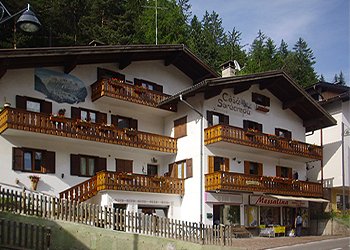 Cèsa Soracrepa
Type 1
« Previous pics
More pictures »
Apartment services












Hairdryer, Balcony, Kitchen (separate), Flatiron, Microwave, Internet in room, Washing machine, Private sun loungers, Living room, TV, Digital TV, Satellite TV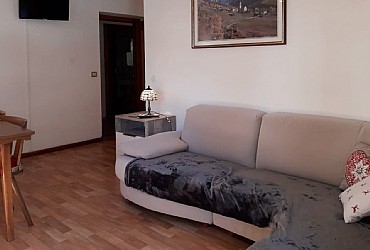 livingroom with sofa and tv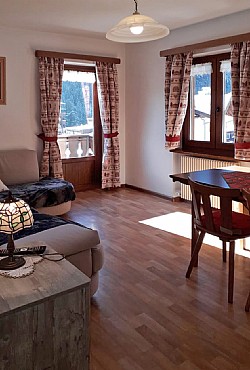 livinroom whit sofa and tv
kitchen with microwave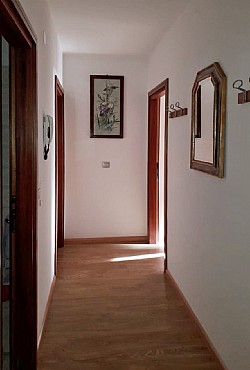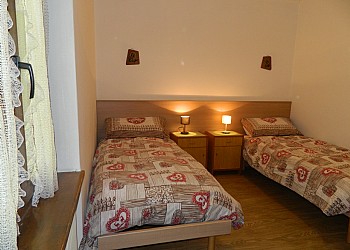 small room with two single beds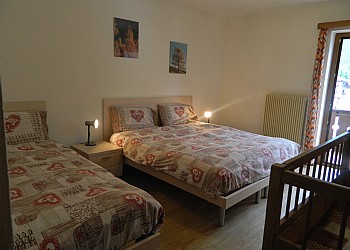 large room with double bed , 1 single and cot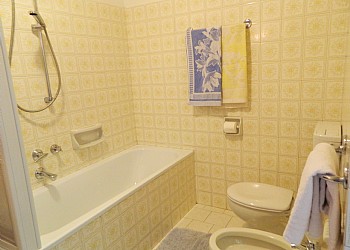 bathroom with bathtub / shower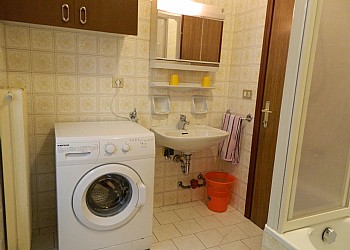 ..and washing machine
View
« Previous pics
More pictures »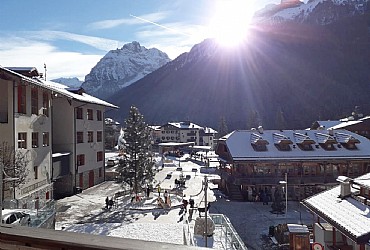 winter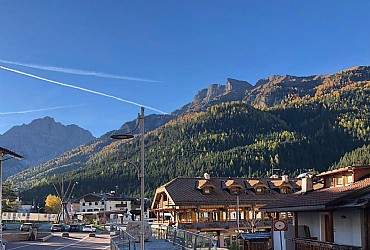 spring
Cèsa Soracrepa
Spoken languages:



Written languages:



Get a quote